FUTMINNA Students' Union Election Guidelines 2021
---
Last Updated on
---
The Federal University of Technology, Minna (FUTMINNA) 2021/2022 Students' Union election eligibility and guidelines.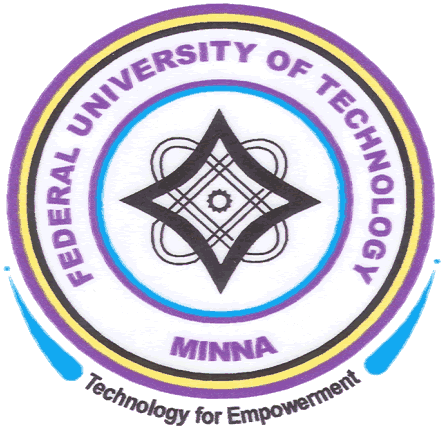 Students' Union Independent Electoral Committee (SUIEC) wishes to by this notice, inform all students that the University Management has commissioned SUIEC to conduct elections into various offices in the Student Union Executive Council and Student Representative Assembly (SRA). The election guidelines are as follows:
ELIGIBILITY TO CONTEST!
All undergraduate students are eligible to contest except for fresh (100 level, Direct entry 200 level and 300 level) and students on suspension.
Only 400 and 500 level students are eligible to contest for the post of president.
A student can only contest for one office in one academic session.
Every aspirant must have a CGPA of NOT less than 3.00 at the end of the 2019/2020 academic session.
Every contestant shall attach evidence of school fees payment and online course registration duly authenticated by his/her Head of Department.
ELIGIBILITY FOR VOTING
All registered undergraduate students are eligible to vote and be voted for provided he/she has not been suspended.
ELECTION/CAMPAIGN GUIDELINES:
ELECTION GUIDELINES:
All interested contestants must pay for and obtain nomination forms.
Nomination forms can be obtained at Student Affairs Division, Gidan Kwano campus and SERVICOM office, Bosso campus with evidence of payment from FUT Minna, Microfinance Bank.
Duly completed forms should be submitted to Students Affairs Division, Gidan Kwano campus or SERVICOM office, Bosso campus.
A presidential candidate with his/her two vice presidential candidates shall contest on the same ticket (joint ticket) for the election.
Election into all posts in the Student Union shall take place simultaneously at e-Centre, Gidan Kwano campus.
 There shall be no voters inducement of any kind (financial, intimidation, threat, violence, cohesion) No candidate or supporter(s) of a candidate should engage in any form of violence (Fighting and or verbal confrontation)
 There shall be NO impersonation during election.
All pre-election petitions must reach SUIEC Secretariat on or before 9:00am of 18th October, 2021.
All post-election petitions must reach SUIEC Secretariat on or before 4:00pm of 26th October, 2021.
CAMPAIGN GUIDELINES:
 Campaign must not begin until so declared by SUIEC in line with the approved election timetable.
The University rule on entering into hostels by opposite gender stands.
Pasting of posters on walls, roads and on trees is strictly prohibited. Contestants are allowed to place posters on billboards and use handbills/flyers/banners.
There must be no use of vehicles or motor bikes for campaign on major/feeder roads within and outside the campus
Blocking of streets and feeder roads within and outside the campuses before, during and after the election is prohibited.
On NO account shall non-FUT Minna students/former students be drafted into electioneering campaigns.
No contestant shall affiliate himself/herself to any external body and by implication, all aspiring candidates shall not be aided by any external and/ or internal body
All campaigns must stop by 12 midnight of Friday, 22nd October, 2021 (beating of drums, sharing of flyers, raising of posters)
NOTE: Violation of any of the aforementioned guidelines shall attract sanctions like disqualification of a candidate and/or other disciplinary measures as enshrined in the university regulations.
TAGGED: www.futminna.edu.ng | Federal University of Technology Minna : FUTMINNA