Hezekiah University (UNIHEZ) Vacancy Announcement for the Post of Vice-Chancellor
Hezekiah University (UNIHEZ) is currently accepting applications from suitably qualified individuals to occupy the position of Vice-Chancellor in the university. See the requirements and how to apply for the post of UNIHEZ Vice-Chancellor below.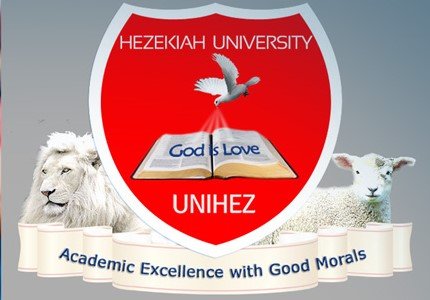 Applications are hereby invited from suitably qualified candidates to fill the vacant post of Vice-Chancellor at Hezekiah University, Umudi, Imo State, Nigeria.
Qualification/Experience: A candidate shall be a Professor of not less than four (4) years standing, with not only a PhD, but also an outstanding academic record with a great wealth of experience in teaching and research, and must have participated in national and international seminars and conferences, published well-researched quality papers in reputable local, national and international journals as well as mainline academic books. Also, candidates should have necessarily demonstrated academic leadership through the supervision of postgraduate theses or dissertations. A retired, healthy, and vibrant professor can equally apply.
Desired Qualities/Attributes: The candidate for the post of Vice-Chancellor shall be a person of proven integrity, with very high regard for moral values, and shall be capable of implementing the vision and mission as well as the policies of Hezekiah University. We are searching for a kindhearted, selfless, and hardworking Vice-Chancellor, who understands the present economic situation in the country, as well as the fact that Hezekiah University is a private university, funded by an individual, unlike federal and state universities, which are funded by the federal and state governments respectively. We need a Vice-Chancellor, who will not only appreciate and add value to our efforts but also assist us greatly in building a prosperous world-class citadel of learning, where academic excellence is dispensed with good morals.
SALARY/CONDITIONS OF SERVICE: Negotiable, but very attractive compared with what obtains in other private universities in Nigeria.
How to Apply for the Post of Vice-Chancellor at Hezekiah University
Applications together with 15 copies of CV indicating the post applied for, name, age, nationality, marital status, educational institutions attended and qualifications obtained with dates, working experience including the place(s), dates, telephone numbers, email addresses, etc. to
The Registrar
Hezekiah University Umudi
PMB 3002, Nkwere
Imo State
Applicants should send the names of three referees. Candidates should request their referees to send confidential reports directly to the above address. Both the application and the referees' reports should reach the Registrar not later than December 15, 2020. Only shortlisted candidates will be invited for an interview.
Share This Post

: If you think this post can be helpful to somebody else, please share it using the buttons below!
Follow

Us

More Posts From ›› www.hezekiah.edu.ng | Hezekiah University