2023 NABTEB GCE Nov/Dec Guide for all Candidates
Comprehensive Guide to the 2023 NABTEB Nov/Dec Examinations: What Every Candidate Should Know.
Are you gearing up for the NABTEB 2023 Examinations? Do you know where to purchase your Registration PINs or what materials you're allowed to bring into the examination hall? Navigating the complexities of the National Business and Technical Examinations Board (NABTEB) can be daunting, especially when it comes to their November/December certificate exams like NBC, NTC, ANBC, and ANTC. If these acronyms leave you puzzled, and you're in dire need of clear-cut guidance, look no further. Keep reading to get the full breakdown.
---
Updated on by Olusegun Fapohunda
---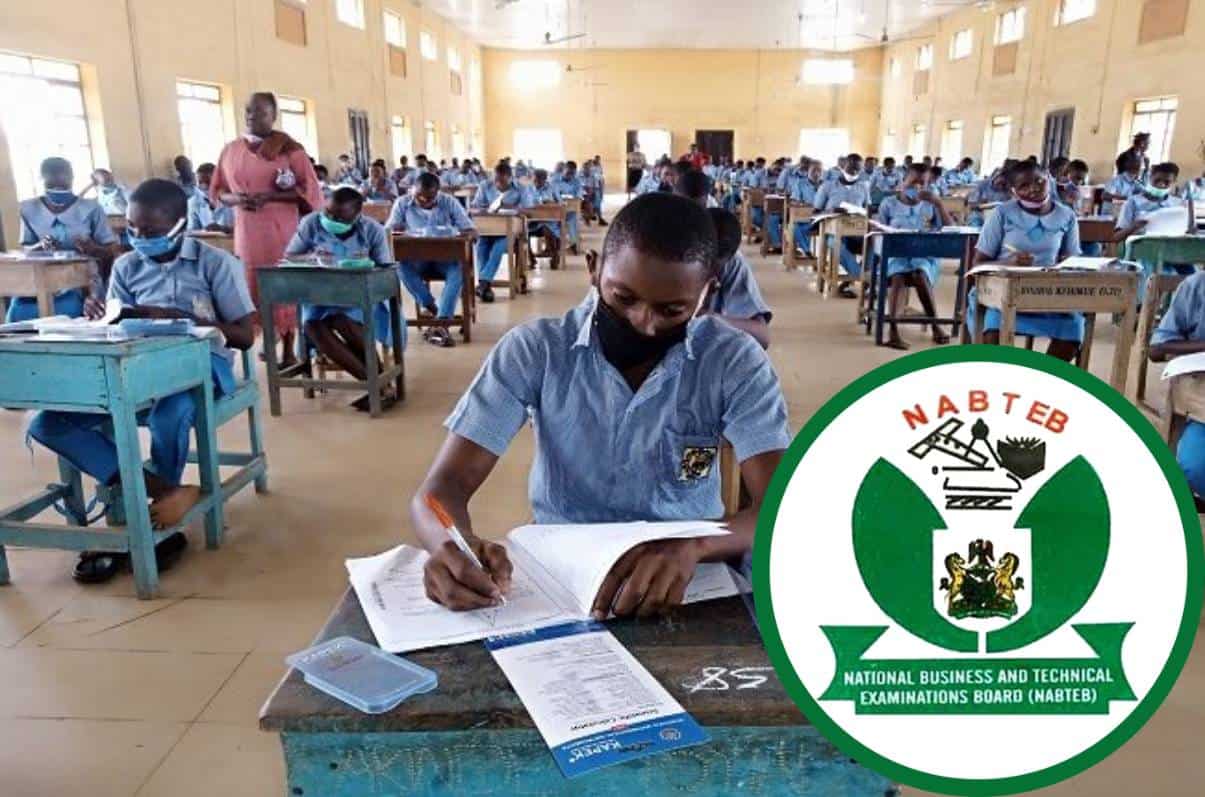 In preparation for the forthcoming November/December 2023 National Business Certificate (NBC)/National Technical Certificate (NTC) and Advanced National Business Certificate (ANBC)/Advanced National Technical Certificate (ANTC) examinations, the National Business and Technical Examinations Board (NABTEB) has disseminated an essential guide. This article serves to elaborate on the official entry guide, presenting critical instructions and tips for a smooth online registration process.
| | |
| --- | --- |
| 🔒 Registration | Primarily for private candidates, Registration PINs can be bought at various NABTEB offices nationwide. |
| 📅 Exam Dates | Check examination timetable and centre or NABTEB's website. |
| 🛠️ Materials | Candidates must bring their own stationary and, for practicals, their own tools. |
| 📵 Prohibited Items | No mobile phones or electronic gadgets in the examination hall. |
| 🚨 Malpractice | Stiff penalties under Malpractice Act No. 33 of 1999. |
| 📜 Entry Errors | Non-registered candidates won't receive results; multiple entries invalidated. |
| 📸 Passport Photo | Coloured photo with RED background required; no webcam photos. |
| 👁️ Special Needs | Visually challenged candidates must specify their condition during registration. |
Acquiring Registration PINs
For candidates who primarily wish to register as private students, PINs for registration can be procured from various authorised locations. These include:
NABTEB Zonal Offices in cities such as Abuja, Kaduna, Yola, Osogbo, Enugu, and Benin City.
NABTEB Liaison Office in Abuja.
NABTEB Area Office in Lagos.
NABTEB State offices throughout the country.
NABTEB National Headquarters, located in Ikpoba Hill, Benin City.
Approved NABTEB centres may also facilitate candidate registration, but must acquire a separate PIN for each candidate from the aforementioned authorised locations.
Recommended Links:
Crucial Notifications for Candidates
Regulations and Conduct
Non-compliance with NABTEB's stipulated guidelines may result in entry rejection.
While the Board guarantees that examinations will adhere to the official timetable, any adjustments will be communicated to candidates either through mass media or via the exam centres.
Examination Integrity
The Board retains the authority to either cancel or withhold results partially or entirely due to malpractice.
The Board shall not bear responsibility for any loss or damages stemming from negligence or action on the part of its agents or employees during the examination process.
Post-Registration Changes
Alterations to trades or subjects post-registration are restricted to three occasions. However, bio-data changes are impermissible.
Permissible Examination Materials
Candidates are mandated to provide their own basic stationery, which includes pens, pencils, erasers, ink, and rulers. For drawing and related tasks, candidates should furnish their drawing board, Tee-square, and metric scale ruler. Calculators permitted must be simple, non-programmable, noiseless, and cordless. Electronic gadgets such as mobile phones are strictly prohibited.
Timing and Examination Schedule
Candidates should be well-versed with their respective examination timetables, which can be found on the Board's official website or through their examination centres. Generally, morning sessions commence at 9:00 a.m. Candidates are expected to arrive at least 30 minutes in advance.
Examination Conduct and Rules
Legal penalties for malpractice are defined under the Examination Malpractice Act No. 33 of 1999.
Unauthorised materials, including textbooks and scripts, are not allowed in the exam hall.
Candidates must avoid communication with one another during the examination.
Practical Examinations
Candidates are expected to bring their own tools for practical examinations. For Information and Communication Technology (ICT) subjects, personal computers or laptops might be permitted.
Irregular Entries and Multiple Registrations
Candidates will not be issued results for exams for which they haven't registered. Multiple or double registrations will lead to disqualification.
Additional Requirements
Candidates must upload a coloured passport photograph with a RED background.
Candidates should provide accurate personal data including their full names, address, date of birth, and gender.
No candidate should register for both basic and advanced level subjects in the same examination series.
Special Provisions for Visually-Challenged Candidates
Candidates with visual impairments must specify the nature of their disability during online registration.
Final Notes
Candidates should preferably register at reputable cybercafes.
Biometric registration is mandatory for all candidates.
For further details, you can consult the official NABTEB Entry Guide.
By adhering strictly to these guidelines, candidates will be better prepared for a smooth examination process. Always stay updated by regularly checking the official NABTEB website or your examination centre.