List Of Courses Offered by NAUB (Nigerian Army University Biu)
NAUB Courses – List of undergraduate courses/programmes offered at the Nigerian Army University Biu (NAUB).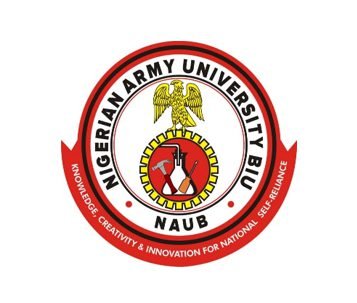 The Nigerian Army University Biu (NAUB), is an internationally recognized Nigerian university and is located in Borno State.
Nigerian Army University has been officially accredited and/or recognized by the National Universities Commission (NUC), Nigeria.
Do you want to find out the list of courses you can study at the Nigerian Army University Biu (NAUB)? Below is the list of high-quality courses on offer at the Nigerian Army University.
Recommended Link: JAMB Brochure (check the requirements for each programme).
NAUB Courses and Programmes
ACCOUNTING
ARABIC STUDIES
BIOLOGY
BUILDING
CHEMISTRY
CIVIL ENGINEERING
COMPUTER SCIENCE
CRIMINOLOGY AND SECURITY STUDIES
CYBER SECURITY
ECONOMICS
ELECTRICAL/ELECTRONICS ENGINEERING
ELECTRONICS
ENGLISH LANGUAGE
ENVIRONMENTAL MANAGEMENT
ESTATE MANAGEMENT
FRENCH
GEOGRAPHY
HAUSA
IGBO
INFORMATION SYSTEMS
INFORMATION TECHNOLOGY
INTERNATIONAL RELATIONS
MANAGEMENT
MATHEMATICS
MECHANICAL ENGINEERING
METALLURGICAL AND MATERIAL ENGINEERING
MILITARY HISTORY
PEACE STUDIES AND CONFLICT RESOLUTION
PHYSICS
POLITICAL SCIENCE
PSYCHOLOGY
SOCIOLOGY
SOFTWARE ENGINEERING
STRUCTURAL ENGINEERING
SURVEYING AND GEOINFORMATICS
TRANSPORT AND LOGISTICS MANAGEMENT
URBAN AND REGIONAL PLANNING:
YORUBA
Also Check:
Use the Drop Down Below to View Courses offered by other accreditted Nigerian Universities
Share This Post

: If you think this post can be helpful to somebody else, please share it using the buttons below!
Follow

Us

More Posts From ›› www.naub.edu.ng | Nigerian Army University Biu : NAUB