Niger Delta Youths Accuse NUC's Scribe Of N4.3b Fraud
---
Last Updated on
---
Niger Delta youths, under the aegis of Niger Delta Believers, have accused the executive secretary of National Universities Commission (NUC), Prof. Julius Okojie of embezzling four billion, three hundred and twenty five million, four hundred and twenty thousand, two hundred and twenty-six naira, eighty-five kobo (N4, 325, 420, 226.85) from the account of Federal University of Petroleum Resources, Effurun, Delta State.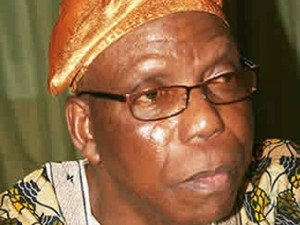 In a report signed and made available to LEADERSHIP by the president and secretary, Hon. Engema Jumbo and Comrade Lokiri Lawrence, the youth accused Prof. Julius Okojie of illegally transferring N4, 325,420,226.85 from the Petroleum University's account to NUC's account between 2011 and 2014 through WEMA Bank account: 0121403290 and UBA account: 0102940649.
The Niger Delta Believers has, therefore, called on the House of Representatives and Economic and Financial Crime Commission (EFCC) to investigate the said illegal transfer of funds, which they said, the NUC secretary did for his personal interest.
They further alleged that the transfer of funds was made without following due process and ran contrary to the NUC Act, adding that the group has enough evidence to nail the NUC scribe.
In his reaction to the allegation, Prof. Julius Okojie told our reporter that the allegation was laughable, considering the fact that he was not a signatory to the account.
Prof Okojie further said there was no way any transfer of funds would be made without the approval of the university's governing council.
"Their allegation is laughable! I'm I a signatory to the account? How can I transfer money from the petroleum university's account? Is it my personal account? The allegation is false and not true. If they have any problem, they should go to the university's council," he added.
The NUC scribe also hinted that funds meant for Nigerian universities do no longer come through the commission as was the practice in the past. (Leadership)