Osun State Schools Of Nursing and Midwifery Admission Form
Osun State Schools Of Nursing and Midwifery Admission Form for 2022/2023 Academic Session [UPDATED]
School of Nursing, State Hospital, Osogbo is now selling application forms for admission for the 2022/2023 academic session. See the requirements and how to apply for the Osun State School Of Nursing and Midwifery admission form below.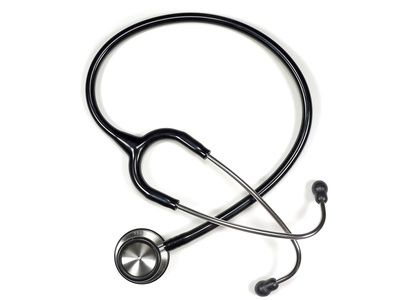 Applications are hereby invited from suitably qualified candidates for admission into the following Nursing Programs of the Department of Nursing, Ministry of Health, Osogbo, State of Osun:
Basic General Nursing,
Basic Midwifery.
Post-Basic General Nursing, and
Post-Basic Midwifery.
Latest Update:
This is to remind all applicants and the general public that the sale of admission forms for basic nursing and basic midwifery will end at midnight on Friday, July 8, 2022.
Applicants should confirm the status of their applications by clicking on the APPLICATION STATUS. For questions, you can reach the school at 08057070275 (WhatApps) by the 8th of July, 2022 at the latest.
Osun State Schools Of Nursing and Midwifery Admission Requirements
GENERAL REQUIREMENTS:
Applicant must possess;
WAEC, SSCE/GCE or NECO with Five (5) Credits of not more than two sittings and not older than 5 years without additional qualification. The subject combination must include English Language, Mathematics, Physics, Chemistry and Biology.
Awaiting Result is accepted.
Phone Number and Email(Active).
For basic general nursing and  Basic midwifery Addition of ;
Minimum age for entry shall be 16 years on admission
For post basic general nursing in addition of;
Be a registered midwife psychiatric nurse with the Nursing & Midwifery council of Nigeria with a valid license
For Post Basic Midwifery in Addition of;
be a registered nurse with the nursing and Midwifery council of Nigeria with a valid licence
How to Obtain Osun State Schools of Nursing & Midwifery Admission Form

Basic General Nursing › N7,500 › 3yrs (36months)
Basic Midwifery › N7,500 › 3yrs (36months)
Post Basic General Nursing › N15,000 › 1½yrs (18months)
Post Basic Midwifery › N15,000 › 1½yrs (18months)
Interested candidates are to obtain the form by applying through the link below online:
The following are to be uploaded appropriately:
One recent passport photograph with white background, scanned of size 15kb
Copy (ies) of O' Level certificate or printed copy (ies) of downloaded result,
Copy of Notification Letter of registration as a qualified Nurse with the Nursing and Midwifery Council of Nigeria;
Valid e-mail address,
Valid Phone number,
Next of kin's valid Address and Phone number
There will be an Oral and Written Examination for all qualified candidates.
Deadline: Friday, July 8, 2022.
For Further enquiry: Applicants should contact the Department of Nursing Services, Ministry of Health, State Secretariat, Osogbo.
support@schoolofnursingosogbo.ng
hhtps://health.osun.gov.ng
08057070275