TASUED Boosts Revenue with 100 Hectare Plantation
---
Last Updated on
---
Tai Solarin University of Education (TASUED) plans to boost internally generated revenue with 100 hectare plantation and animal husbandry.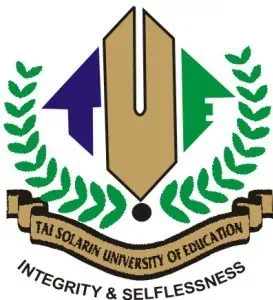 To boost the Internally Revenue Generation of the Institution and to reduce the dependence on the government plans have been completed to float an animal husbandry and plan plantation at Imaka and Oke Lamuren Community.
The Vice Chancellor, Prof. Oluyemisi Obilade made this resertion recently while taking to the press she said that the 100 hectares of land given by the two communities would be put to better use with a prototype of the Songhai farm replicated at the Imaka Community where animal husbandry like cattle's, ram, chickens, rabbitry and crops like pepper and tomatoes would be planted.
Oke-Lamuren community would host the palm plantation that would produce palm and vegetable oil in commercial quantity. She also gave the assurance that two lecturers from the Agric Department would be sent to Israel to understudy the latest techniques in animal husbandry and crop production.
Prof. Obilade added that these projects apart from raising the IGR of the Institution would also provide employment for indigent Students, subsides foods and boost the market economy of those communities.
On Texas chicken building, Prof. Obilade said that the building have been donated by the owner for the use of the school and would henceforth be used as practical for Home Economics and Hotel management.
She further reiterated her resolved to make TASUED the first and the best a one stop shop for teachers education in Nigeria and beyond.
TAGGED: www.tasued.edu.ng | Tai Solarin University of Education : TASUED