Usman Mairiga College Of Health Tech Admission Form 2023/2024
Usman Mairiga College of Health Technology (UMCHT) has begun accepting applications for its 2023/2024 diploma programmes. A range of courses across multiple health departments is on offer. Admission prerequisites include credits in English, Mathematics, Biology, Physics, and Chemistry.
---
---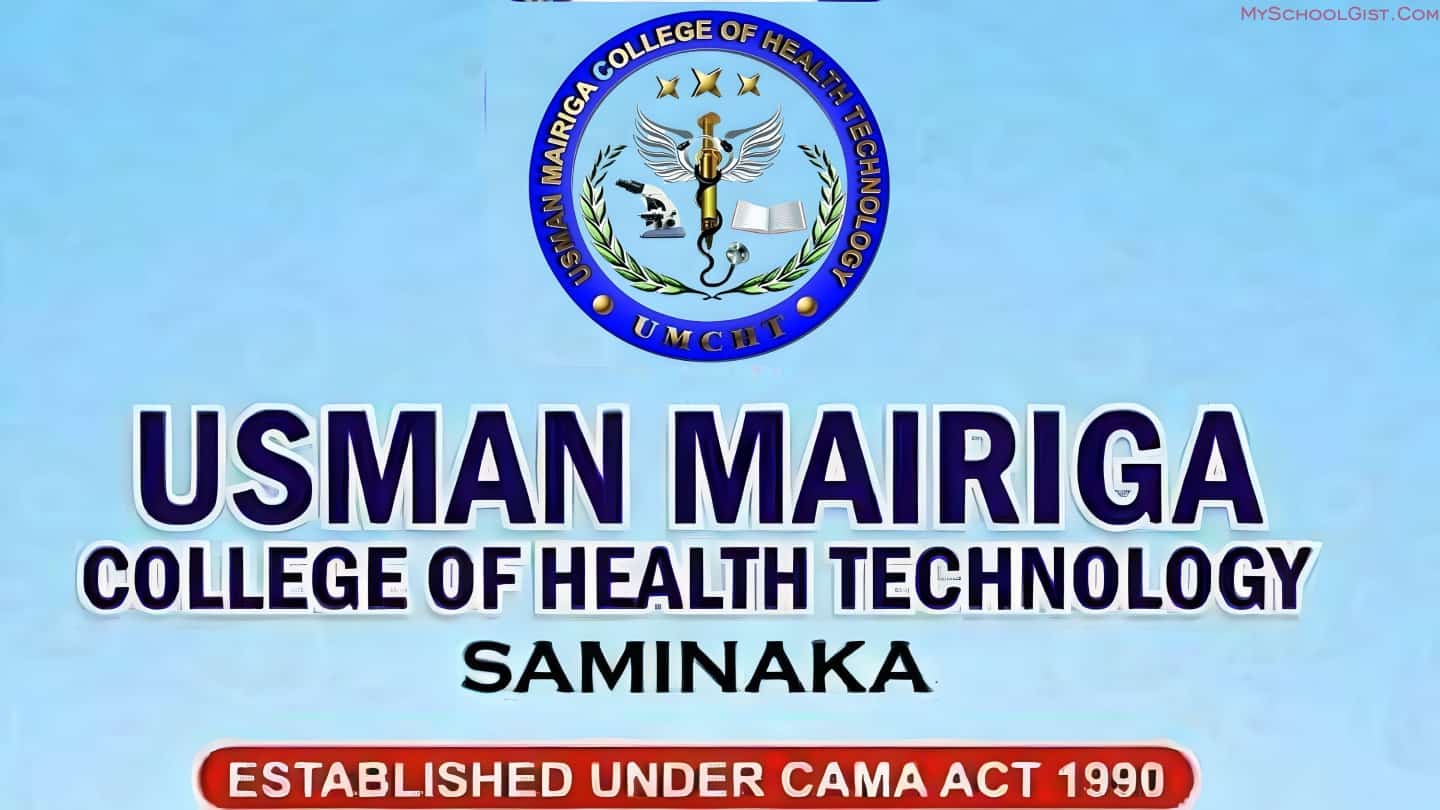 In a welcome announcement to aspiring health professionals, the Usman Mairiga College Of Health Technology (UMCHT) has declared the commencement of applications for its diploma programmes for the 2023/2024 academic session. The application window opens on Monday, 15th May 2023 and will close on 31st July 2023.
Diverse Range of Courses
The College is offering a range of specialized diploma programmes across various departments. These courses aim to provide students with the skills and knowledge needed to thrive in the ever-evolving health sector:
Department of Community Health:

Diploma in Community Health Extension Workers (CHEW)
Community Health (Abridgement)
Certificate in Community Health

Department of Dental Health:

Diploma in Dental Therapy
Diploma in Surgery Technician

Department of Environmental Health:

Diploma in Environmental Health Technician
Environmental Health Assistant
Diploma in Health Promotion
Diploma in Nutrition and Dietetics

Department of Health Information Technology:

Diploma in Health Information Technology
National Diploma in Health Information Management

Department of Medical Laboratory Technology:

Medical Laboratory Technician
Medical Laboratory Technician (Abridgement)
Pharmacy Technician

Department of Public Health:

National Diploma in Public Health
National Diploma in Epidemiology and Disease Control
These diploma programmes offer students a robust curriculum designed to meet industry needs and standards.
Admission Requirements
Candidates applying for admission to the College are expected to meet certain requirements. They must possess credits in the following subjects in SSCE, NECO, or WAEC:
English Language
Mathematics
Biology
Physics
Chemistry
Meeting these prerequisites will enable candidates to pursue the course of their choice at the College.
How to Apply
Interested candidates can visit the College's online application portal by clicking HERE to start the application process. Follow the instructions provided to successfully complete and submit your application.
The Usman Mairiga College of Health Technology is dedicated to providing quality education to produce professionals capable of meeting the health needs of the society. Embark on your path to a rewarding career in health technology by applying today. Good luck to all candidates!