Lecturers of University of Abuja (UNIABUJA) fault appointment of the third best candidates as the Vice-Chancellor of the institution. They dragged the university to National Industrial court in Abuja, proclaiming the appointment didn't follow due protocol.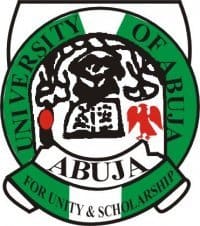 The lecturers told the court that the appointment of professor Adikwu, a professor of pharmacy from University if Nigeria Nsukka didn't only ignore merit, but the newly appointed VC is not qualified to lead the university as pharmacy, which he specialized in, is not taught in the university.
The professors who came first and second in the VC selection interview, professor Umar Danbatta(87% scores) and professor AbdulRaheemAdebayo Lawal(73% scores) were bye passed for the third best, Prof Michale Adikwu (64%) in the appointment.
Dr Raji Rasheed, Dr Muktar Muhammad and Dr Nkoli Ifenyi of the University of Abuja want Adikwu appointment to be nullified. Also joined in the suit are Minister of Education, Nyesom Wike, the National Universities Commission, Dr. Samuel Ogbemudia, and professor Michael Omale to the industrial court.