UNILAG Cut-Off Mark
University of Lagos, UNILAG Cut-Off Mark for 2022/2023 Admission
University of Lagos, UNILAG cut off marks for the 2022/2023 session admission exercise. If you scored exactly or above the cut-off mark prescribed for your course, that means you have a higher chance of being admitted, and getting marks below the cut-off means you may not be considered for admission.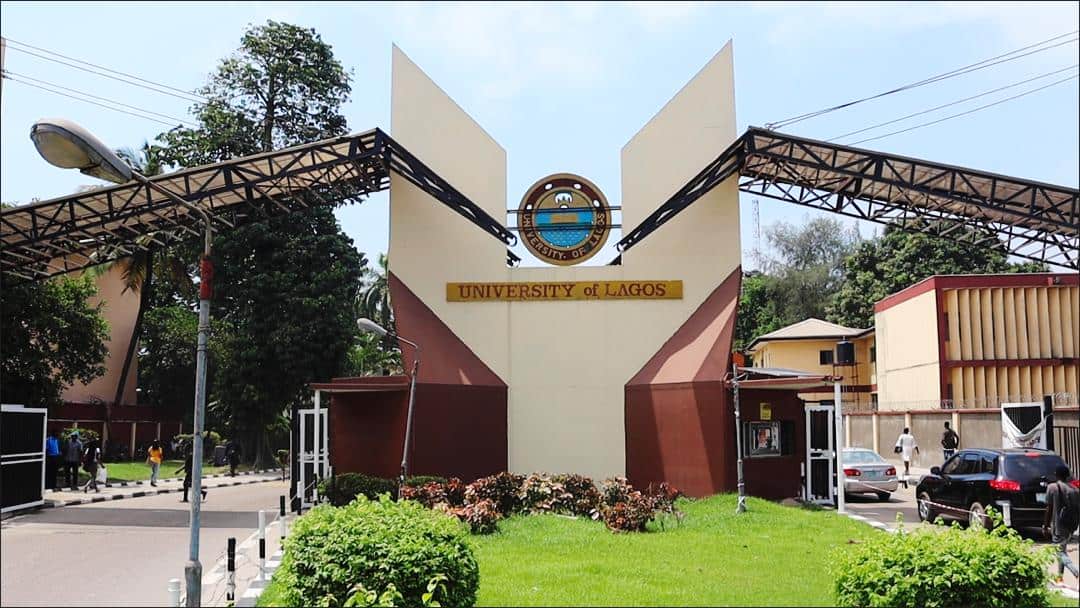 The management of the University of Lagos (UNILAG) has released the departmental cut-off marks for the 2022/2023 academic session admission exercise.
The University of Lagos (UNILAG) is a federal government research university in Lagos State, southwestern Nigeria. The university has remained one of the most competitive in the country in terms of admissions. UNILAG has one of the largest student populations of any university in the country.
SEE ALSO: Cut-off Marks for Other Universities, Polytechnics and Colleges.
UNILAG Cut-Off Mark
Candidates who made the University of Lagos their first choice in the last UTME and scored 200 and above are eligible for screening. In addition, candidates must possess five (5) credit passes at one sitting in relevant O/level subjects, including English Language and Mathematics.
The cut-off mark for all the under-listed degree courses at the University of Lagos (UNILAG) is 200. Only candidates who scored at least 200 are eligible to apply for the degree courses listed below:
ACCOUNTANCY/ACCOUNTING
ACTUARIAL SCIENCE
ADULT EDUCATION:
ARCHITECTURE
BANKING AND FINANCE
BIOCHEMISTRY
BIOLOGY
BIOMEDICAL ENGINEERING
BOTANY
BUILDING
BUSINESS ADMINISTRATION
BUSINESS EDUCATION
CELL BIOLOGY & GENETICS
CHEMICAL ENGINEERING:
CHEMISTRY
CHINESE STUDIES
CHRISTIAN RELIGIOUS STUDIES
CIVIL ENGINEERING
COMPUTER ENGINEERING:
COMPUTER SCIENCE
CREATIVE ARTS
DENTISTRY AND DENTAL SURGERY
EARLY CHILDHOOD EDUCATION
ECONOMICS
EDUCATION AND BIOLOGY
EDUCATION AND CHEMISTRY:
EDUCATION AND CHRISTIAN RELIGIOUS STUDIES
EDUCATION AND ECONOMICS
EDUCATION AND ENGLISH LANGUAGE
EDUCATION AND FRENCH:
EDUCATION AND GEOGRAPHY
EDUCATION AND HISTORY:
EDUCATION AND IGBO:
EDUCATION AND INTEGRATED SCIENCE:
EDUCATION AND ISLAMIC STUDIES:
EDUCATION AND MATHEMATICS
EDUCATION AND PHYSICS
EDUCATION AND YORUBA
EDUCATIONAL ADMINISTRATION
ELECTRICAL/ELECTRONICS ENGINEERING
ENGLISH LANGUAGE
ESTATE MANAGEMENT
FINANCE
FISHERIES
FISHERIES MANAGEMENT
FRENCH
GEOGRAPHY
GEOLOGY
GEOPHYSICS
GUIDANCE AND COUNSELLING
HEALTH EDUCATION
HISTORY AND STRATEGIC STUDIES
HOME ECONOMICS AND EDUCATION
HUMAN KINETICS
IGBO
INDUSTRIAL CHEMISTRY
INDUSTRIAL MATHEMATICS:
INDUSTRIAL RELATIONS AND PERSONNEL MANAGEMENT
INDUSTRIAL RELATIONS AND PERSONNEL MANAGEMENT
INSURANCE
INSURANCE
ISLAMIC STUDIES
LAW
LINGUISTICS, IGBO AND OTHER AFRICAN LANGUAGES
MARINE BIOLOGY
MASS COMMUNICATION
MATHEMATICS
MECHANICAL ENGINEERING
MEDICAL LABORATORY SCIENCE:
MEDICINE AND SURGERY
METALLURGICAL AND MATERIAL ENGINEERING
METEOROLOGY AND CLIMATE CHANGE
METEOROLOGY AND CLIMATE SCIENCE
MICROBIOLOGY
NURSING/NURSING SCIENCE
NURSING/NURSING SCIENCE
PETROLEUM AND GAS ENGINEERING
PHARMACOLOGY
PHARMACY
PHILOSOPHY
PHYSICS
PHYSIOLOGY
PHYSIOTHERAPY
POLITICAL SCIENCE
PSYCHOLOGY
QUANTITY SURVEYING
RADIOGRAPHY
RUSSIAN
RUSSIAN WITH FRENCH/GERMAN
SOCIAL WORK
SOCIOLOGY
STATISTICS
SURVEYING AND GEOINFORMATICS
SYSTEMS ENGINEERING
TEACHER EDUCATION SCIENCE:
TECHNICAL EDUCATION:
URBAN AND REGIONAL PLANNING:
YORUBA
ZOOLOGY
RECOMMENDED: UNILAG Post UTME Form.