University of Lagos (UNILAG) Course Registration Notice (Add/Delete) 2nd Semester 2019/2020 Academic Session
University of Lagos (UNILAG) Course Registration Notice (Add/Delete) 2nd Semester 2019/2020 Academic Session
University of Lagos, UNILAG important notice to all undergraduate students on the editing of registered courses for the second semester, 2019/2020 academic session.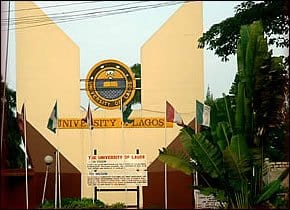 The Directorate of Academic Affairs, University of Lagos (UNILAG) hereby informs all students that the portal for editing of registered courses in the 2019/2020 academic session (2nd Semester) opened on MONDAY, JULY 19, 2021 and will close on SUNDAY, AUGUST 1, 2021.
All students are advised to take advantage of the 2-week window to edit (add & delete) their registered courses accordingly, as no extension will be granted.
For further enquiries, please contact the Directorate of Academic Affairs via academicaffairs@unilag.edu.ng.
Share This Post: If you think this post can be helpful to somebody else, please share it using the buttons below!
More Posts From ›› www.unilag.edu.ng | University of Lagos : UNILAG