List of Courses Offered by Yaba College of Technology
---
Yabatech Courses — List of high-quality courses offered at the Yaba College of Technology, Yaba, Lagos State.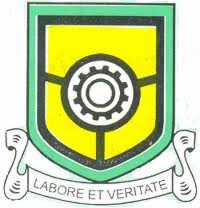 Yaba College of Technology was founded in 1947 and is Nigeria's first higher educational institution. It is located in Yaba, Lagos. Yaba College of Technology is the first higher institution in Nigeria to establish a Centre for Entrepreneurship Development, with linkages with the world of commerce and industry.
Yaba College of Technology, Yaba, Lagos State has been officially accredited and/or recognized by the National Board for Technical Education (NBTE), Nigeria.
SEE ALSO: List of Accredited Polytechnics in Nigeria.
Yaba College of Technology Courses
Below are the list of courses on offer at the Yaba College of Technology, Yaba, Lagos State.
ACCOUNTANCY
AGRICULTURAL AND BIO-ENVIRONMENTAL ENGINEERING TECHNOLOGY
AGRICULTURAL TECHNOLOGY
ARCHITECTURAL TECHNOLOGY
ARTS AND INDUSTRIAL DESIGN
BANKING AND FINANCE
BUILDING TECHNOLOGY
BUSINESS ADMINISTRATION & MANAGEMENT
CHEMICAL ENGINEERING TECHNOLOGY
CIVIL ENGINEERING TECHNOLOGY
COMPUTER ENGINEERING
COMPUTER SCIENCE
ELECTRICAL/ELECTRONIC ENGINEERING TECHNOLOGY
ESTATE MANAGEMENT AND VALUATION
FASHION DESIGN AND CLOTHING TECHNOLOGY
FOOD TECHNOLOGY
HOSPITALITY MANAGEMENT
INDUSTRIAL MAINTENANCE ENGINEERING TECHNOLOGY
LEISURE AND TOURISM MANAGEMENT
MARINE ENGINEERING TECHNOLOGY
MARKETING
MASS COMMUNICATION
MECHANICAL ENGINEERING TECHNOLOGY
MECHATRONICS ENGINEERING TECHNOLOGY
METALLURGICAL ENGINEERING TECHNOLOGY
NUTRITION AND DIETETICS
OFFICE TECHNOLOGY AND MANAGEMENT
POLYMER TECHNOLOGY
PRINTING TECHNOLOGY
PUBLIC ADMINISTRATION
QUANTITY SURVEYING
SCIENCE LABORATORY TECHNOLOGY
STATISTICS
SURVEYING AND GEO-INFORMATICS
TEXTILES TECHNOLOGY
URBAN AND REGIONAL PLANNING
WELDING AND FABRICATION TECHNOLOGY
RECOMMENDED: JAMB Brochure (check the requirements for each programme).
TAGGED: www.yabatech.edu.ng | Yaba College of Technology : YABATECH