Yaba College of Technology (YABATECH) Part-Time Students Examination Commencement Date for 2nd Semester 2021/2022
Yaba College of Technology (YABATECH) Part-Time Students Examination Commencement Date for 2nd Semester 2021/2022
Yaba College of Technology, YABATECH part-time students examination commencement date for the second semester, 2021/2022 academic session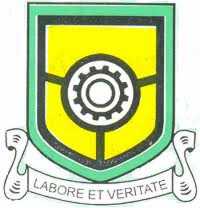 This is to inform all Part-time Students of the Yaba College of Technology (YABATECH) that the 2nd Semester, 2021/2022 Part-time Examination will commence unfailingly on Saturday, July 16, 2022.
Consequently, all Part-Time Students are advised to pay up their complete school fees, print out their examination dockets on or before Thursday, June 30, 2022 and also submit their student file
Please note that studentship dockets will be printed only on full payment of school fees and completion of registration
We wish all YABATECH part-time students successful and hitch-free 2nd Semester examinations.
Share This Post: If you think this post can be helpful to somebody else, please share it using the buttons below!
More Posts From ›› www.yabatech.edu.ng | Yaba College of Technology : YABATECH