Ajayi Crowther University (ACU) Final Online Examination Timetable for 2nd Semester 2019/2020 Academic Session
Ajayi Crowther University (ACU) final online examination timetable for the second semester, 2019/2020 academic session.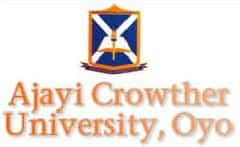 This is to inform all students of the Ajayi Crowther University (ACU) that the Second Semester examinations will commence on 5th August, 2020 and end on 21st August, 2020.
Ajayi Crowther University Second Semester Exam Timetable
All students are strongly advised as follows:
To check the university website regularly for updates on the examination timetable.
Only those who have completed payment of their tuition fees will be given financial clearance to enable them to participate in the second-semester examination.
SEE ALSO: Ajayi Crowther University (ACU) Online Examination Guidelines for Students.
If you think this post can be helpful to somebody else, please share it on Whatsapp, Twitter, Facebook. There are buttons below for this (easy to use too)!
Tagged With : www.acu.edu.ng | Ajayi Crowther University : ACU