Ajayi Crowther University Update on Electricity Supply on Campus
---
Last updated on
---
Ajayi Crowther University, ACU update on electricity supply on campus. The university will now provide electricity by means of Diesel-Powered Generator for 11 hours on a daily basis.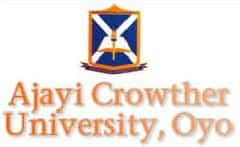 The University Management has resolved that, in view of the need to widen the spectrum of electric power supply on the campus for comfortability of the University community, in terms of teaching, learning and administrative productivity, electricity will now be provided by means of the 250KVA Diesel-Powered Generator of the University for 11 hours on daily basis thus:
i. 6am to 7am – 1 hour
ii. 9am to 2pm – 5 hours; and,
iii. 7pm to 12 midnight 5 hours
It will be recalled that, all offices and hostels have been equipped with petrol-powered generators, in respect of which the University provides funding for maintenance and regular procurement of petrol. Consequently, the said generators should be put into use for respective critical needs of Departments and Units during the official hours that the 250KVA is not scheduled to be operational. University Management is ever committed to ensuring a very good and conducive atmosphere that is known for optimal performance and enhanced productivity of both the staff and students.
MSG Team.
Ace Your Exams: Join Our Online Classes For JAMB, WAEC, NECO & NABTEB Candidates