AKSU Official Cut Off Mark
Akwa Ibom State University, AKSU Official Cut Off Mark for 2022/2023 Admission Exercise
Akwa Ibom State University, AKSU cut off mark for the 2022/2023 academic session admission exercise. If you scored exactly or above AKSU cut off mark, that means you are qualified and eligible to take the Post UTME screening exercise, and getting marks below the cut-off means you are not eligible or qualified for AKSU Post UTME.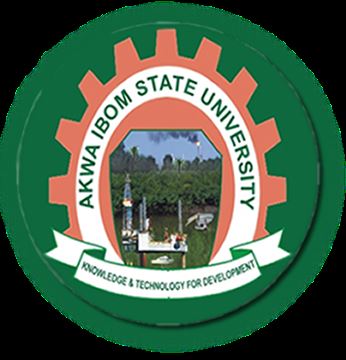 Akwa Ibom State University (AKSU) was conceived and funded by the Akwa Ibom State Government. The university opened its doors to its pioneer students in the 2010/2011 academic year.
SEE ALSO: Cut-off Marks for Other Universities, Polytechnics and Colleges.
AKSU Cut Off Mark
The management of Akwa Ibom State University (AKSU) has released the cut-off mark for the 2022/2023 academic session admission exercise.
Only the candidates who scored 140 and above in the last UTME examination and chose Akwa Ibom State University as their First Choice institution are eligible for the post UTME screening exercise.
The cut-off mark for all the under-listed degree courses at Akwa Ibom State University (AKSU) is 140 . Only candidates who scored at least 140 are eligible to apply for the degree courses listed below:
ACCOUNTING
AGRIC-ECONOMICS AND EXTENSION:
AGRICULTURAL ENGINEERING
ANIMAL SCIENCE
APPLIED GEOPHYSICS
BANKING AND FINANCE
BIOCHEMISTRY
BIOLOGY
BOTANY
BUSINESS ADMINISTRATION
CHEMICAL/PETROCHEMICAL ENGINEERING:
CHEMISTRY
CIVIL ENGINEERING
COMPUTER SCIENCE
CROP SCIENCE
ECONOMICS
EDUCATION AND BIOLOGY
EDUCATION AND CHEMISTRY:
EDUCATION AND INTEGRATED SCIENCE:
EDUCATION AND MATHEMATICS
EDUCATION AND PHYSICS
ELECTRICAL/ELECTRONICS ENGINEERING
ENGLISH AND LITERARY STUDIES
FISHERIES AND AQUACULTURE:
GENETICS AND BIOTECHNOLOGY
GEOLOGY
GEOSCIENCE
HISTORY AND INTERNATIONAL STUDIES
INFORMATION AND COMMUNICATION TECHNOLOGY
MARINE BIOLOGY
MARINE ENGINEERING:
MARKETING
MASS COMMUNICATION
MATHEMATICS
MECHANICAL ENGINEERING
MICROBIOLOGY
OCEANOGRAPHY
PERFORMING ARTS
PETROLEUM ENGINEERING
PHILOSOPHY
PHYSICS
POLITICAL SCIENCE
PUBLIC ADMINISTRATION
RELIGIOUS STUDIES
SOCIOLOGY AND ANTHROPOLOGY
SOIL SCIENCE
STATISTICS
ZOOLOGY
Recommended:
MSG Team.