ASUU Declares One Week Warning Strike From Nov. 16
The Academic Staff Union of Universities (ASUU) has announced that it would commence a warning strike on Wednesday, November 2, 2016.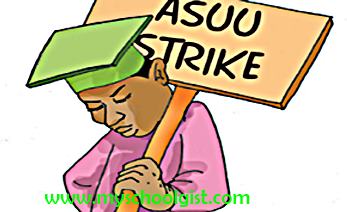 To: ALL ASUU MEMBERS
Dear Comrades,
The NEC of our Union, at its meeting of 12th November, 2016, declared a one – week warning strike beginning from 12.01 a.m on Wednesday 16th November, 2016 to 12:00 (midnight) on Tuesday 22nd November, 2016.
For the avoidance of doubt, the one – week warning strike is to compel Government to address the following:

Funding for Revitalisation of Public Universities based on the FGN- ASUU MoU of November, 2013
Non – release of subvention to State Universities by their Visitors
Registration of NUPEMCO
Payment of Earned Academic Allowances (EAA).
Shortfall in salaries leading to payment of fractions of Staff Salaries
Non – payment of salaries of staff in the Staff Primary Schools
Exemption of Universities from the Treasury Single Account (TSA) Policy
Renegotiation of the 2009 Agreement

The strike is total and comprehensive i.e No teaching. No examination, and No attendance at statutory meetings of any kind (Senate, Council, College/Faculty / Departmental Boards etc)
Members are only to take instructions from their Chairpersons
When in doubt, members should consult their Chairpersons and attend congress meetings regularly for updates on the strike action.
The National Strike Coordinating Committee (NSCC) urges all members to remain steadfast and resolute.
A people united can never be defeated !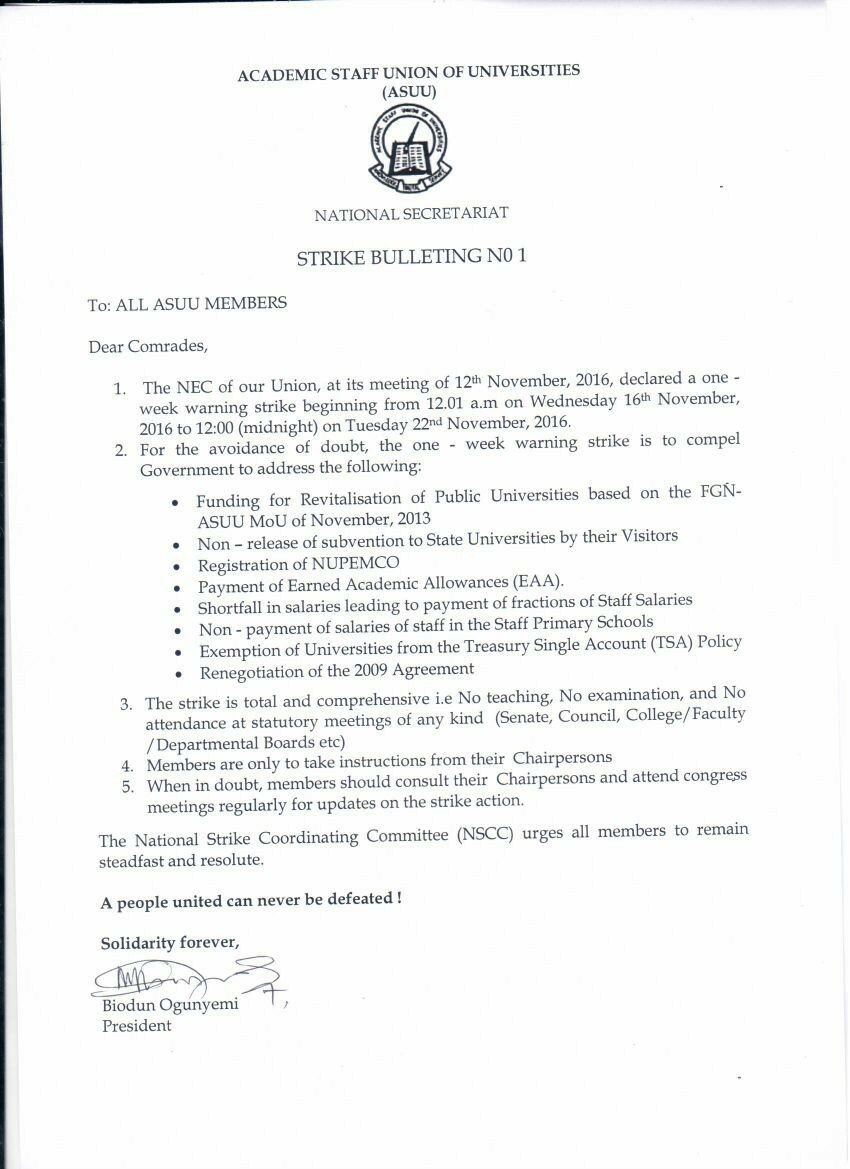 MSG Team.
If you think this post can be helpful to somebody else, please share it using the buttons below!