ASUU Strike Update: AAUA VC, DVC Return to Classroom
---
Last Updated on
---
ASUU Strike Update: AAUA VC, DVC Return to Classroom: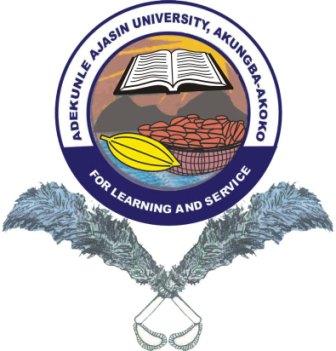 Students of Adekunle Ajasin University, Akungba-Akoko, have commended the leadership of the institution for exhibiting exemplary leadership even as the Vice Chancellor, Professor Femi Mimiko and the Deputy Vice Chancellor, Professor Rotimi Ajayi, returned to lecture rooms apparently to make up for a shortfall in the number of academic staff that have resumed work.
Professor Mimiko, last week, was said to have taken POS 204 (International Relations), while Professor Ajayi taught PHY 102 (General Physics). It was reported they would take the courses throughout the second semester.
Some of the students were said to have considered themselves privileged to have been taught by the Vice Chancellor and described the gesture as a symbol of dedication and humility.
In his remark after the lecture, Professor Mimiko was quoted to have said that "I have always looked forward to meeting my students again, having been off class for four years running now. I thank my Head of Department for allocating the course to me to teach this semester and I will be dutifully present to teach the course throughout the semester by the grace of God."
He also expressed satisfaction at the effectiveness of the resumption.
TAGGED: www.aaua.edu.ng | Adekunle Ajasin University Akungba : AAUA