AUN Nursing Programme Receives NUC Accreditation
Curious about the latest stride in healthcare education? The American University of Nigeria (AUN) just received NUC accreditation for its Nursing Programme, marking a significant leap in medical education. How will this shape the future of healthcare professionals? This exciting development not only enhances the quality of healthcare education but also promises a brighter future for students and the healthcare system in Northeast Nigeria. Read on to understand the full scope of this transformative initiative.
---
---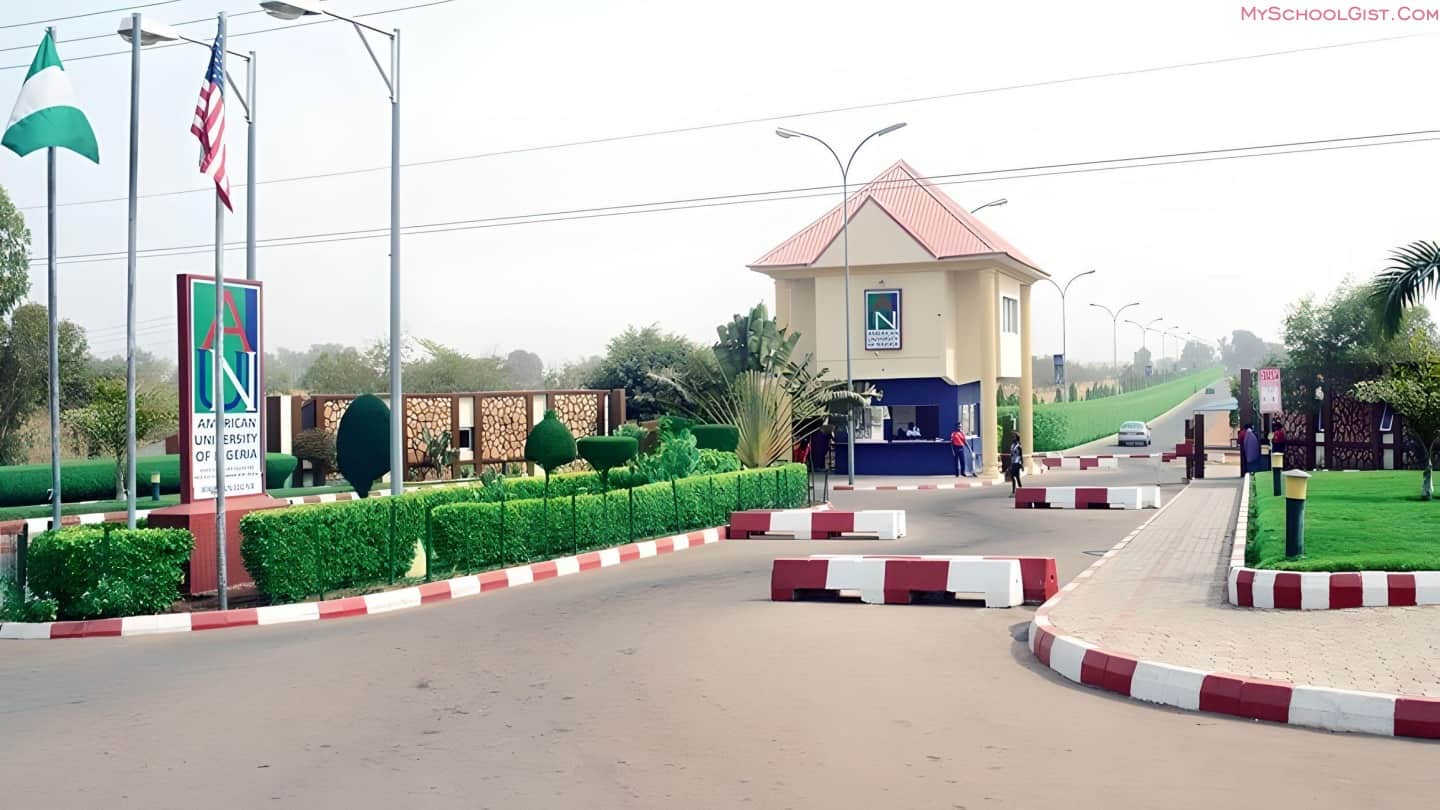 The prestigious American University of Nigeria (AUN) has proudly announced the receipt of the National Universities Commission's (NUC) endorsement to offer a Bachelor's degree in Nursing Science. This significant milestone comes as exciting news for prospective students, with the institution opening its doors for enrolment, eagerly anticipating the commencement of the programme in the January (Spring) semester of 2024.
| | |
| --- | --- |
| 🎓 Accreditation | AUN received NUC approval for its Nursing Programme, a major step in healthcare education. |
| 🌍 Global Impact | The programme aims to address healthcare challenges in Northeast Nigeria and beyond. |
| 🏥 Facilities | AUN boasts state-of-the-art teaching and learning facilities for nursing education. |
| 🌐 Curriculum | The programme offers a unique blend of American and Nigerian curricula. |
| 👩‍⚕️ Employment | Graduates will be highly employable in Nigeria, the US, and globally. |
| 🤝 Collaboration | The programme benefits from medical research collaborations between Nigerian and US scientists. |
| 📚 Education | The course aims to produce compassionate nurses with a strong command of English. |
| 📈 Future Plans | AUN plans to introduce more medical and health science courses soon. |
A Leap Forward in Healthcare Education
NUC's Seal of Approval
The NUC's approval, a testament to AUN's commitment to academic excellence, was formally communicated in a letter addressed to the University President. Dated 13th November 2023, the correspondence bears the signature of the Acting Director of Academic Planning, Dr. Abubakar M. Girei, and comes on the heels of another recent endorsement for AUN's Bachelor's degree in Public Health.
Expanding Horizons in Medical Sciences
Both the B.Nsc. Nursing Science and B.Sc. in Public Health programmes are housed within the AUN School of Basic Medical and Allied Health Sciences. This forward-thinking school is on a mission to broaden its academic horizons by introducing an array of medical and health science courses in the foreseeable future.
A Testament to Quality and International Standards
Presidential Accolades
Dr. DeWayne Frazier, the University President, interprets these approvals as a clear indication of NUC's faith in AUN's quality of teaching, learning facilities, and international collaborations. He articulated his gratitude towards the NUC's recognition of the urgent need for superior healthcare provisions and the cultivation of world-class healthcare professionals in Northeast Nigeria.
The Visionary Blend of Curricula
AUN's pioneering approach, blending American and Nigerian curricula along with clinical experience, ensures that its graduates are not just poised for local practice but also for the international healthcare arena. President Frazier emphasised that such an innovative nursing programme is designed to deliver sustainable healthcare solutions to tackle the region's challenges.
Fostering a Future of Skilled Healthcare Professionals
Addressing the Healthcare Professional Shortage
The AUN's new Nursing programme is strategically positioned to address the critical shortage of healthcare workers. It aims to bolster maternal and child health, empower the local populace, and lay the foundations for a resilient healthcare infrastructure for the coming generations.
A Dual System of Learning
Graduates of AUN's Nursing and Public Health programmes will be the embodiment of a dual education system, proficient in English, thus enhancing their employability, particularly with NGOs and other entities in the region. This strategic move echoes the vision of AUN's Founder, who aspires to bolster the university's regional relevance and respond to the developmental needs of the community.
Research Collaborations Paving the Way
Groundbreaking Medical Research
AUN's proactive engagement in medical research is set to reap benefits for its students. In October, a joint research initiative by AUN, Modibbo Adama University Teaching Hospital in Yola, and the University of Northern Iowa, USA, embarked on a comprehensive study of Type 2 Diabetes Mellitus in Adamawa State's local governments. Concurrently, a research team in Iowa, led by Dr. Jimmy Reyes, explores culturally sensitive diabetes self-management interventions that can be applied both in Nigeria and the USA.
In Conclusion
The AUN's Nursing Science programme is not just an academic course; it's a beacon of hope for sustainable healthcare development in Northeast Nigeria. With its strategic curriculum and focus on research collaborations, AUN is on the path to producing the next generation of healthcare professionals ready to make a global impact.
Stay tuned to AUN's official channels for more updates and information on how to be a part of this revolutionary journey in healthcare education.