6 Chrisland University Programmes Receive NUC Full Accreditation
Chrisland University Achieves NUC Full Accreditation for Six Programmes.
Chrisland University earns NUC full accreditation for six programmes, highlighting its commitment to quality education. This achievement results from the support of the BOT, facilities, lecturers, and the dedication of staff and students.
---
Updated on by Olusegun Fapohunda
---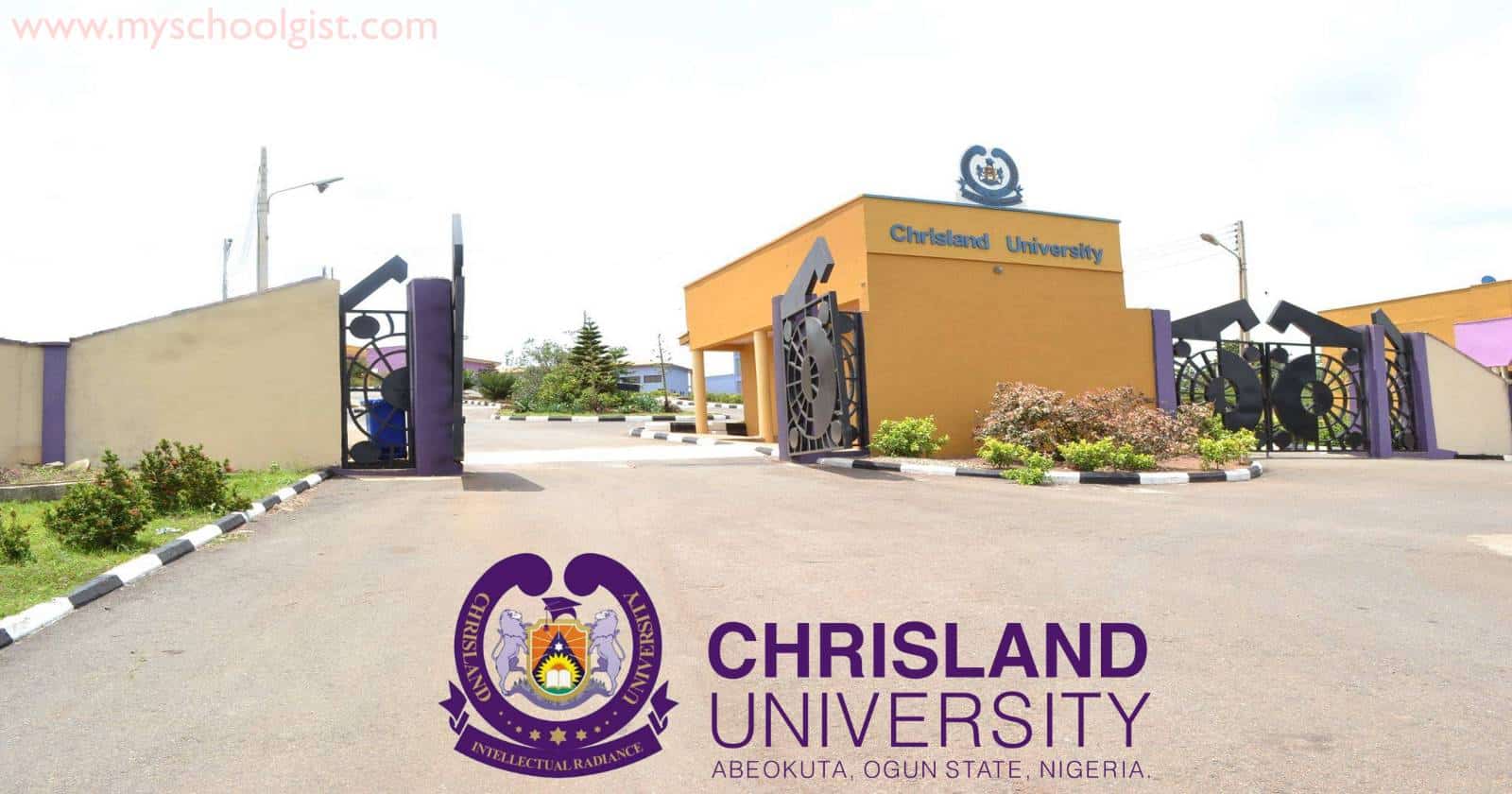 Chrisland University, Abeokuta, has achieved a significant milestone as the National Universities Commission (NUC) recently granted full accreditation for six of its programmes. The programmes include Medical Laboratory Science, Physiotherapy, Cybersecurity, Software Engineering, Industrial Chemistry, and Mathematics. This accomplishment is a testament to the university's commitment to providing quality education and resources for its students.
The Role of Adequate Resources and Facilities:
The Vice-Chancellor of Chrisland University, Prof. Chinedum Peace Babalola, noted that the NUC's approval was based on the adequate resources provided by the Board of Trustees (BOT), the support of its facilities, and the qualified lecturers in the respective departments. The university's dedication to equipping its students with the necessary tools and resources for success has played a crucial role in achieving this accreditation.
Gratitude and Acknowledgements:
In light of this remarkable achievement, Prof. Babalola expressed her appreciation to the Chancellor of the University, High Chief Dr. Mrs. Winifred Awosika, OON, the Board of Trustees, and the Governing Council for their collective efforts in enhancing qualitative education in Nigeria. Their dedication to upholding high academic standards and providing an excellent learning environment for students has made this accreditation possible.
The vice-chancellor also took the opportunity to thank the staff and students of Chrisland University for their commitment, diligence, and dedication to work. Their hard work and perseverance have contributed to the university's success in obtaining full accreditation for these programmes.
Impact on Chrisland University:
The full accreditation of these six programmes by the NUC is a significant accomplishment for Chrisland University. It showcases the university's dedication to providing a high-quality education that meets national and international standards. This accreditation will not only boost the university's reputation but also attract more students who are seeking a top-notch education in these fields.
Conclusion:
Chrisland University's achievement in obtaining full accreditation for six of its programmes from the National Universities Commission is a testament to the university's commitment to excellence. With the support of the Board of Trustees, the Governing Council, staff, and students, Chrisland University will continue to make strides in providing a world-class education that prepares its students for successful careers and contributes to the development of Nigeria's education sector.