Federal Poly Ede ND (DPT / RPT) Admission List 2023/2024
Securing a place in a reputable institution like Federal Polytechnic, Ede, is no small feat. So, have the tireless efforts of countless candidates paid off? The answer lies in the recently released ND DPT and ND RPT admission lists for the 2023/2024 session. Dive in to find out more and to discover how to check your own admission status.
---
---
The bustling academic scene in Osun State witnesses yet another significant milestone as the Federal Polytechnic, Ede unveils its much-awaited part-time admission lists for the 2023/2024 academic session. For many students, the release of these lists represents a pivotal moment in their academic journey.
📜

Admission Year

2023/2024 ND DPT & ND RPT
🏫

Institution

Federal Polytechnic, Ede, Osun State
🌐

Online Status

Admission lists uploaded online
🖥️

Portal Check

Go to Ede Poly portal, input email & password, click 'Login'
📍

Alternative Check

List of names on NOTICE BOARD within school premises
📝

Next Step for Admitted

Payment of admission slip & acceptance fee on portal
🥳

Big Moment

Successfully admitted candidates' achievement
💌

Congratulations

To all who made it to the admission lists
Federal Poly Ede's DPT and RPT Admissions
For candidates who ardently sought after a seat in Federal Polytechnic Ede's Daily Part-Time (DPT) and Regular Part-Time (RPT) National Diploma (ND) programmes, the moment of truth has dawned. Their dedication, hard work, and perseverance have finally been rewarded. The institution has now officially released the DPT and RPT admission lists for the 2023/2024 academic year, providing answers to the anticipatory queries of many.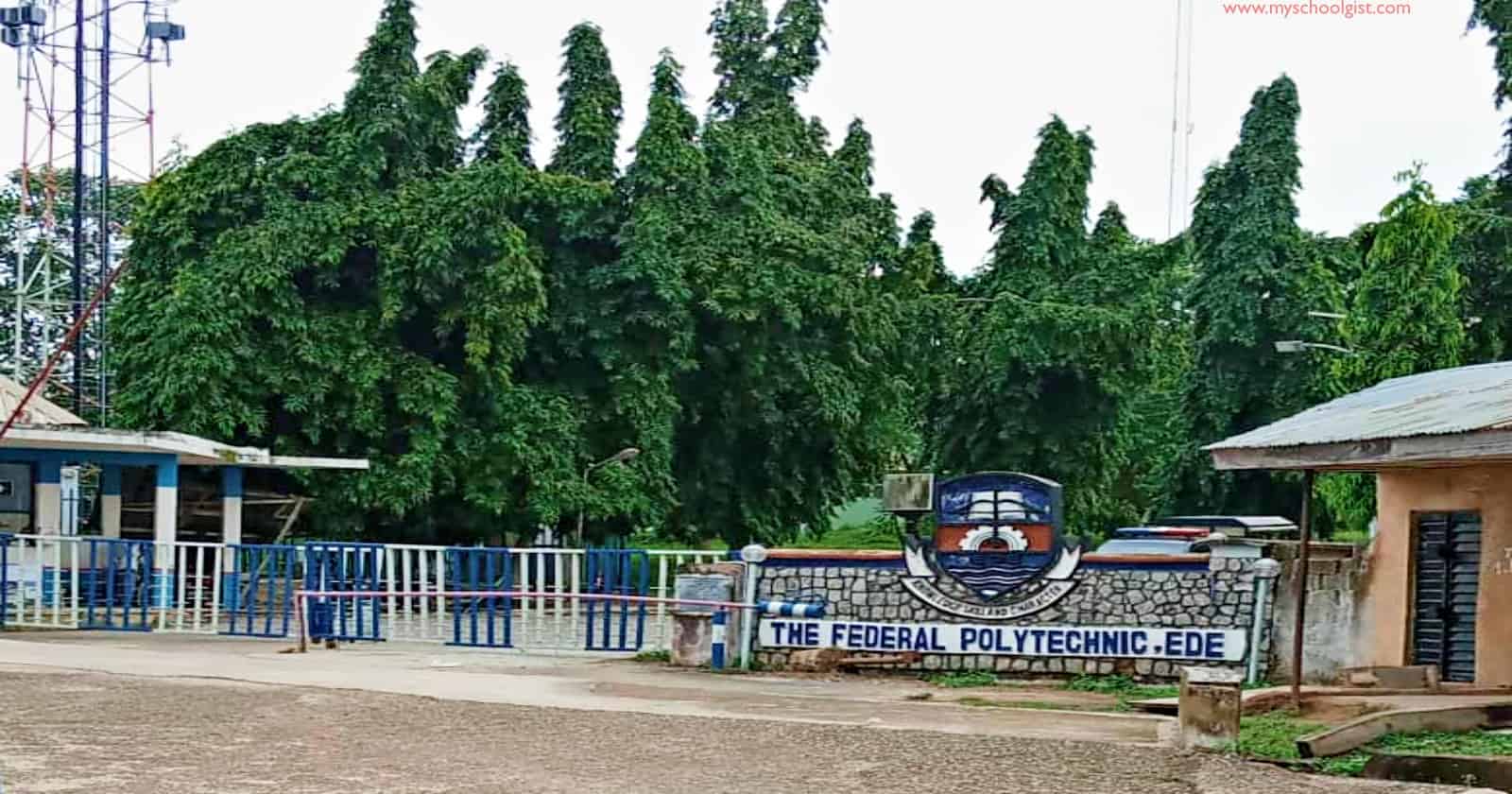 How to Check Your Admission Status: A Step-by-Step Guide
Step 1: Accessing the Portal
Start by heading to the Ede Poly admission status checking portal. One can do so by navigating to https://eportal.federalpolyede.edu.ng/apply/login.php.
Step 2: Entering Your Credentials
Upon reaching the portal, candidates need to provide their email and password in the designated columns. These credentials should be the same as the ones used during the application phase.
Step 3: Finalising the Check
Once the necessary details have been filled in, candidates must click on 'Login' to initiate the process and ascertain their Federal Polytechnic Ede Part-time Admission status.
Traditional Verification: Notice Board Check
While the digital realm offers convenience, some might prefer traditional methods or might be in close proximity to the institution. For such individuals, there's an alternative means to verify their admission status. Federal Polytechnic Ede, in its commitment to transparency and accessibility, has also displayed the list of names of admitted DPT students on the NOTICE BOARD situated within the school premises.
Subsequent Steps for Admitted Candidates
The joy of seeing one's name on the admission list is truly unparalleled. However, this euphoria comes with subsequent responsibilities. Admitted candidates are urged to act promptly and proceed with the payment of their admission slip and acceptance fee. It's paramount to note that all such transactions are to be carried out on the same portal they checked their admission status.
A Heartfelt Congratulations!
In conclusion, it's essential to take a moment and celebrate the achievements of all the deserving candidates. Their efforts have borne fruit, and they are now on the threshold of an enriching academic experience. Congratulations to each candidate who has secured a position in the Federal Polytechnic Ede DPT and RPT admission lists for the 2023/2024 academic session. This is but the beginning of a promising academic journey.