Edo Cancels Teachers' Competency Test, Reinstates 936 Sacked Teachers
---
---
Edo State Government announced the cancellation of the planned competency test for teachers in the state and recalled the 936 teachers whose names were deleted from the payroll over certificate discrepancies and age falsification.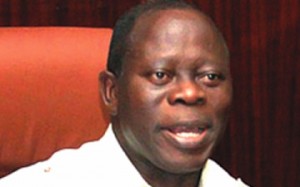 Making the announcements, Governor Adams Oshiomhole, during a meeting with the teacher's unions and the Nigeria Labour Congress said having listened to all suggestions and consultations with various groups, government has agreed to set aside the Competency or Assessment test in order to re assure Edo workers that government has no intention to sack anyone.
Oshiomhole however, noted that having discovered that some of our teachers were not qualified or up to date with recent teaching methods, government insisted that competency test must be seen in this light.