Escaped Chibok Schoolgirls Commence NECO Exams
---
Last Updated on
---
Escaped Chibok school girls returned to school to write the 2014 NECO June/July examination.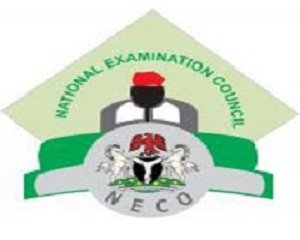 It was another moment of deep grief for the parents of over 200 Chibok school girls still in the captivity of Boko Haram, when their fellow abducted girls who escaped back home returned to school to write their second phase final examination organised by the National Examination Council, LEADERSHIP Weekend reports.
The escaped girls, according to LEADERSHIP Weekend's findings are to write their NECO exams in different schools across the state following the complete destruction of their school by the Boko Haram terrorist when it was attacked on the 14th of April, 2014.
One of the parents of the yet to be rescued abducted girls, Mr Lucky Chibok said he wished his girl was among those writing the second phase of the final exams, earlier planned before the Boko Haram insurgents came and abducted her and her over 200 other classmates.
"It is another sad day for me and her mother and other siblings of her; when we heard that some of the girls would be traveling out of Chibok to write the NECO exams, I became sad because the dream my little girl has for the future is gradually slipping off our hands and we cannot do anything to help her as parents". said Lucky.
"We have nothing more we can do other than continue to pray for all of them; these innocent girls meant no harm to any one; they are just school girls; we will continue to pray for God's mercy and protection over them; we also count on the good meaning Nigerians who have shown us love and support over this unfortunate incident, to continue their solidarity so that our girls would not be forgotten. We hope one day to set our eyes on them once again", he said.
One of the missing girls who escaped, Sarah Lawan had told LEADERSHIP Sunday that about 15 girls from the attacked Government Seconday School, Chibok were to one of the examination centres in Maiduguri to take the papers.
"We are 15 girls that came from Chibok to write the exams here in Maiduguri, but I don't know what number of boys that were brought here as well", said Sarah.
Sarah said she still misses her abducted friends "especially now that we are to write our NECO exams".
Though the Borno state government had brought the number of those that had so far escaped to 75, it is was not all that number that came out to sit for the NECO exams. (Leadership)