Gov. Fayemi to Start Lecturing at EKSU from October, Intends to Reduce Tuition Fees
---
Last Updated on
---
Gov. Fayemi to Start Lecturing at EKSU from October, Intends to Reduce Tuition Fees: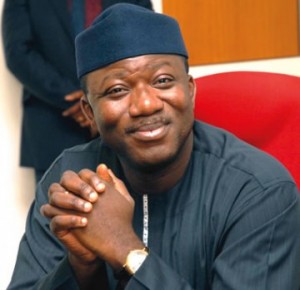 Governor Kayode Fayemi of Ekiti State has said he will start teaching at the state-owned university in October this year .
Fayemi disclosed this to reporters in Ado-Ekiti, on Friday.
He said his decision to return to class job was borne out of his interest in mentoring the younger ones as well as provide the right type of leadership.
He said his action would also put a stop to those saying he had plans to destroy the university through increased school fees.
The governor also said he intended to reduce the current N50,000 fees payable per student to the barest minimum. (NAN)