27th Convocation: Federal University of Agriculture Abeokuta (FUNAAB) to Honour Adesina, Okojie and Adu
27th Convocation: Federal University of Agriculture Abeokuta (FUNAAB) to Honour Adesina, Okojie and Adu
All is now set for the 27th Convocation Ceremony of the University for the Award of Academic and Honorary Degrees. A former Nigeria's Minister of Agriculture and Rural Development and incumbent President, African Development Bank (AfDB), Dr. Akinwumi Adesina would be conferred with an Honorary Degree of Doctor of Science.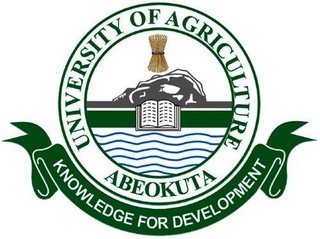 According to the programme of activities lined up for the ceremony, the events would start on Friday, January 24, 2020, with Jumat Service at the University Mosque by 1.00 pm, to be followed by a Theatre Performance at the FUNAAB Ceremonial Building by 4.00 pm while a Film Show titled, "The Boy that Harnessed the Wind" by 'Tunde Kelani follows immediately after the performance at the same venue.
Inter-denominational Church Service is scheduled for Sunday, January 26, 2020, at the University Chapel by 9.30 am. The Convocation Press Conference is to hold by 10.00 am at the Senate Chamber on Monday, January 27, 2020, to be followed immediately by Commissioning of Projects at 11.00 am, and Research and Agricultural Fair at FUNAAB Ceremonial Building, beginning at 12.00noon. Following at 2.00 pm at the FUNAAB Ceremonial Building is the Convocation Lecture, titled "The Beast Unburdened Once Again: Artificial Intelligence and Life More Abundant", to be delivered by a renowned media guru and Executive Director, The Nation newspapers, Prof. Adebayo Williams, under the Chairmanship of Prof. Ayoade Ogunkunle of the Department of Agronomy, University of Ibadan, Ibadan.
The climax of the events is the award of Academic and Honorary Degrees, as well as the conferment of Academic titles of Emeritus Professorship on Prof. Julius Okojie and Prof. Israel Adu on Tuesday, January 28, 2020 starting from 10.00 am at FUNAAB Ceremonial Building.
Share This Post: If you think this post can be helpful to somebody else, please share it using the buttons below!
More Posts From ›› www.unaab.edu.ng | Federal University of Agriculture Abeokuta : FUNAAB