FUOYE Clarifies Stand on HND-Degree Conversion Rumours
Recent news suggests that the Federal University Oye Ekiti is converting HNDs into degrees. But where does the truth lie? Are these reports accurate, or mere fabrications crafted by anonymous entities? Discover the university's official stance and discern fact from fiction.
---
---
The Federal University Oye Ekiti, Ekiti State, Nigeria (FUOYE), recently addressed the circulating news regarding their alleged plans to modify their Top-Up programme. This modification was said to enable the conversion of the Higher National Diploma (HND) into a degree programme. The university, however, has categorically dismissed these claims as baseless and intentionally deceptive.
| | |
| --- | --- |
| University 🏛️ | Federal University Oye Ekiti (FUOYE) |
| Claim 📰 | Conversion of HND into a degree programme |
| Source 🤔 | Bogus online news by Adekunle Dada |
| Official Statement 📢 | Denied any plans for such a conversion |
| Registrar 👨‍💼 | Mr. Mufutau Adeshina Ibrahim |
| Viral News' Origin ❓ | Not from the university |
| Intention behind News 🕵️‍♂️ | Potential scam targeting the public |
| University's Advice 🚫 | Disregard the false news; no liability for those transacting with the misinformers |
The Misinformation Circulating Online
Reports had spread online suggesting that FUOYE was in the process of reshaping its Top-Up programme to cater to HND graduates desiring to obtain a university degree in Nigeria. An article titled "FUOYE Commences HND-degree conversion programme, no more worries for Higher National Diploma (HND) graduates who desire to have a university first degree in Nigeria Federal University Oye Ekiti," was particularly highlighted. This news item, credited to an individual named Adekunle Dada, was deemed inauthentic by the university authorities.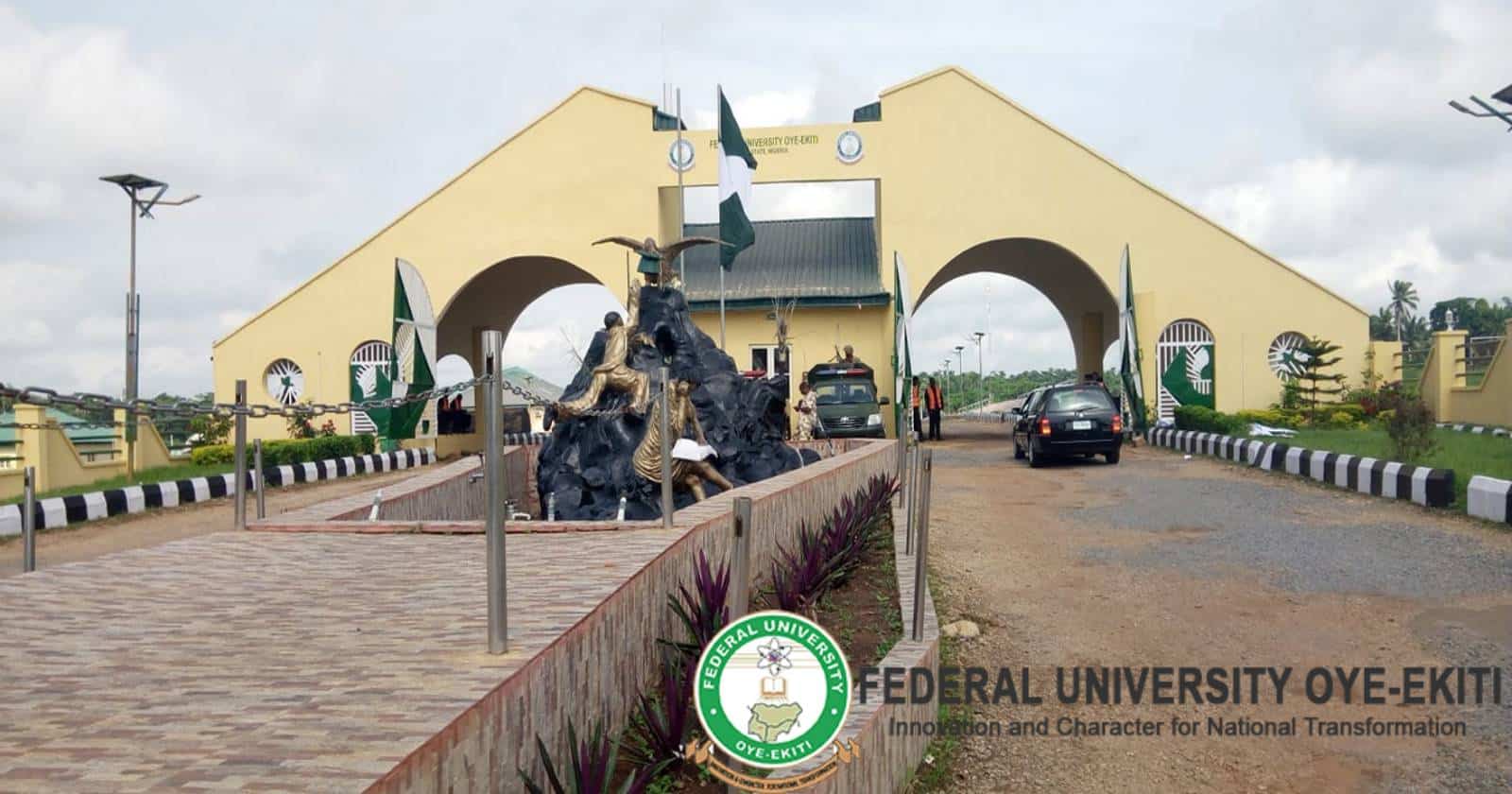 The University's Official Stance
In a clarifying statement, the university registrar, Mr. Mufutau Adeshina Ibrahim, stressed that the aforementioned news item did not have its origins from any official university sources.
He articulated, "The management of the Federal University Oye Ekiti wishes to inform the public about the fallacious news circulating on social media and other platforms. Claims suggesting that FUOYE is revising its Top-Up programme for HND to degree conversion are completely false."
He added that this misinformation was a clear attempt by individuals with dubious intentions, possibly aiming to defraud the uninformed.
A Word of Caution to the Public
Mr. Ibrahim further stated, "It is essential for the public to recognise the deceptive nature of this viral news and to approach it with caution. The university will not be accountable for any consequences faced by individuals who engage with the sources of this misleading news."
The news piece, attributed to Adekunle Dada, has been clearly labelled as unofficial and unendorsed by FUOYE.
---
In conclusion, the Federal University Oye Ekiti has publicly refuted claims of altering its Top-Up programme for HND-degree conversion. Stakeholders and the general public are advised to rely only on official university communication channels for accurate information.