Federal University of Petroleum Resources Effurun (FUPRE) Resumption Date for 2019/2020 Academic Session
Federal University of Petroleum Resources Effurun (FUPRE) Resumption Date for 2019/2020 Academic Session
FUPRE Resumption Date – The date for continuing academic activities at the Federal University of Petroleum Resources, Effurun (FUPRE) for the 2019/2020 academic session has been announced.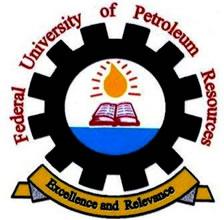 This is to inform the University Community, especially Students, that the Federal University of Petroleum Resources, Effurun (FUPRE) has announced the resumption date for the continuation of academic activities for the 2019/2020 academic session.
FUPRE Resumption Date
At its 59 Regular meeting held on Thursday, 14 January 2021, the Senate resolved that the University should re-open for the continuation of academic activities.
By this resolution, all students are expected back on campus on Sunday 17th January 2021, while lectures will commence on Monday, 18 January 2021.
PLEASE NOTE:
2019/2020 Academic Session continues from Monday, 18th January 2021 and ends on Friday, 6th August 2021.
The University Management has magnanimously extended the period for session registration to Friday, 29 January 2021. Students who are yet to register, are therefore advised to take advantage of the two-week grace period to pay up their outstanding school charges and complete their course registration.
SEE ALSO: 
Defaulters in the payment of school charges/registration would not be allowed to participate in any examination. (NO PAYMENT/REGISTRATION, NO EXAMINATION).
The detailed revised Academic Calendar can be accessed via the University website. All staff and students must endeavour to observe all the prescribed COVID-19 protocols, including the wearing of face masks, physical distancing, and handwashing/sanitizing at regular intervals.
All students must come along with enough face masks (not less than ten (10) pieces) and their personal hand sanitisers.
The Universíty will be strict regarding her policy of "NO FACE MASK, NO ENTRY".
In other words, no one would be allowed into the University premises or any office within the University without wearing a face mask. The FUPRE COVID-19 Task Force, comprising both staff and student marshals, has been charged with the responsibility of ensuring compliance to all covid-19 protocols within the Universíty.
Kindly cooperate with the Task Force members in the discharge of their duties in promoting the safety of all.
The University uses this medium to welcome back all staff and students and earnestly hopes that all would adhere strictly to the COVID-19 safety guidelines, to curtail its spread and enjoy robust health throughout the session and beyond.