UPDATED: FUTA Job Vacancies [Academic & Non-Academic]
---
Last Updated on
---
Federal University of Technology, Akure, FUTA Academic and non-academic job vacancies.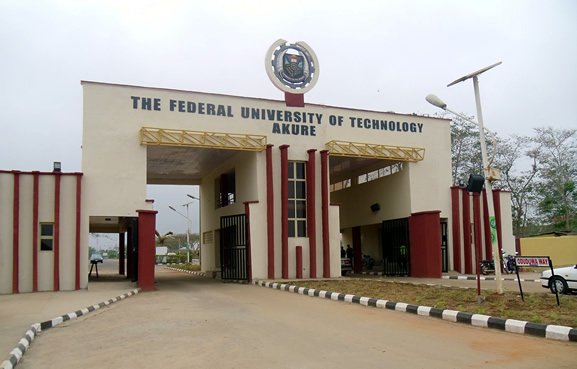 The Federal University of Technology, Akure, came into formal existence in September 1981 as one of the four autonomous full-fledged, Federal Universities of Technology that then existed in the Country. The Motto of the University is, "Technology for Self reliance' In choosing its motto, the University laid emphasis on its aim to contributing to national development and self-reliance through the advancement of science and technology.
Applications are hereby invited from suitably qualified candidates to occupy the vacant academic and non-academic positions below:

***Click on the image for better view***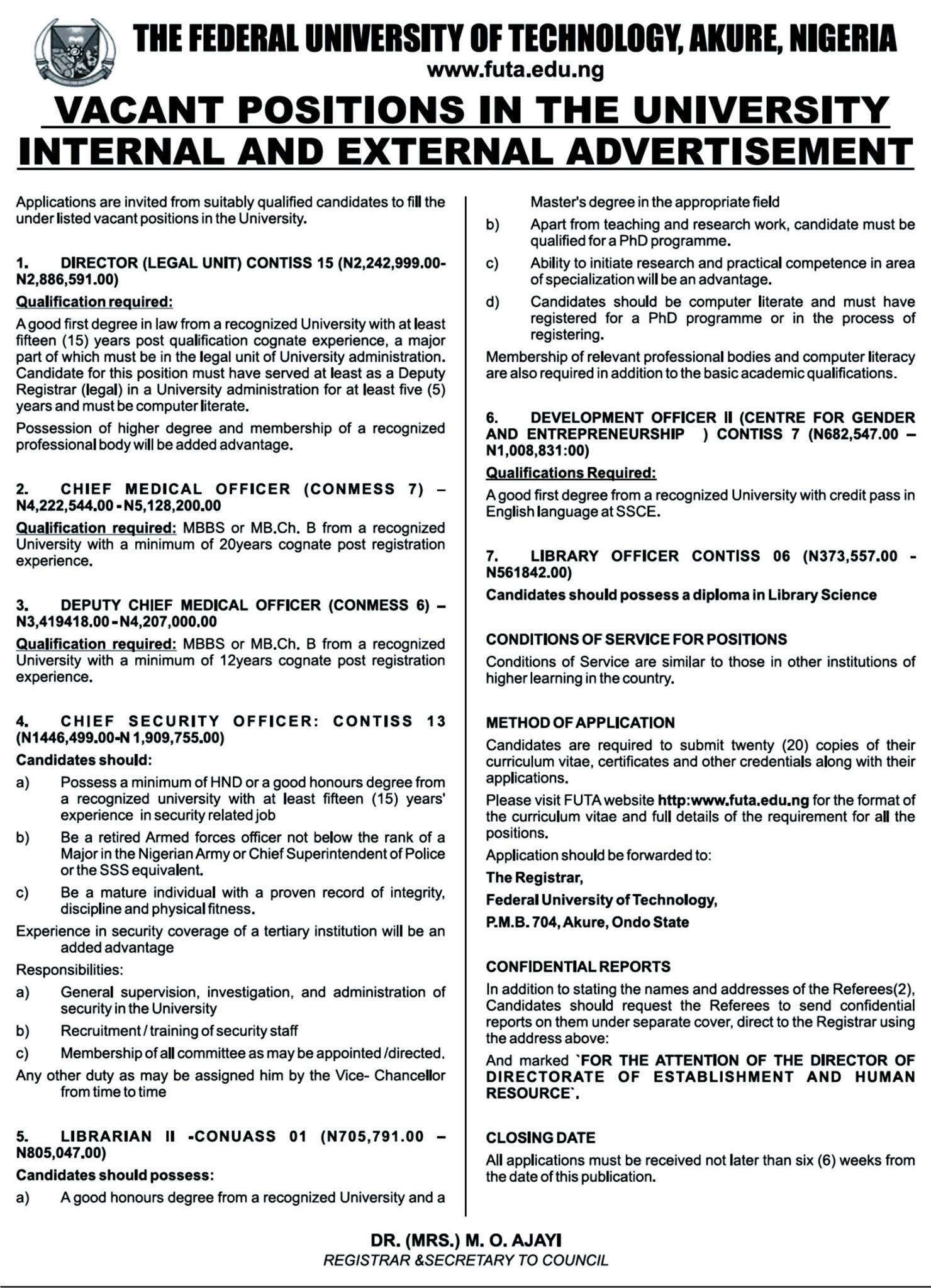 NB: Date of publication is 30th March, 2017.
TAGGED: www.futa.edu.ng | Federal University of Technology Akure : FUTA
CLICK HERE for more Job postings.