Top Collections of Happy Halloween Messages/SMS 2023
Is there more to Halloween than just dressing up and candy? Surely, it's about connecting, laughing, and moments that are dandy. But what role do Halloween messages and SMS play in this? Could they be the missing piece for that Halloween bliss? Dive deeper to discover the power of words this spooky season
---
---
Halloween, with its creepy costumes, sweet treats, and chilling tales, is just around the corner. As you gear up for the spooky festivities, what better way to spread the eerie joy than with a bewitching message or SMS? Whether you're sending a text to a friend, a loved one, or a co-worker, we've compiled a cauldron of spine-tingling Halloween messages to choose from.
| | |
| --- | --- |
| 📝 Message Essence | Crafting perfect Halloween messages for joy & fright. |
| 🎃 Historical Context | Understanding Halloween's roots to create fitting texts. |
| 👻 Message Types | Classic, funny, romantic & more – there's one for all. |
| 📱 Modern Trends | Incorporating pop culture & trends into Halloween SMS. |
| 🤔 Rhetorical Power | Utilising questions to make messages more engaging. |
| 📖 Storytelling | Crafting a narrative in short Halloween texts. |
| 🌐 Global Influence | How different cultures influence Halloween messages. |
| 🎉 Celebration | Harnessing the festive spirit in every message sent. |
1. Classic Happy Halloween Greetings:
"Wishing you a night full of frights and a bag full of delights. Happy Halloween!"
"May the spirits and witches grant all your wishes. Happy Halloween!"
"May the glow of your jack-o'-lantern keep away the evil spirits. Stay spooky!"
"As the moonlight shines and bats take flight, I wish you a Halloween that's pure delight!"
"Ghosts whisper and owls hoot, may this Halloween be an absolute hoot!"
"When black cats prowl and pumpkins gleam, may your night be filled with Halloween dream!"
"On this eerie night, I hope your adventures are filled with frightful delight!"
"To ghouls and witches far and wide, may your Halloween be filled with pride!"
"When shadows fall and darkness nears, embrace the magic that Halloween brings every year!"
"Amongst the fallen leaves and misty air, wishing you a Halloween beyond compare!"
"In this season of the supernatural, may your spirits be high and your treats be ample!"
"Gather around the bonfires bright, and celebrate the enchanting Halloween night!"
"Crisp autumn air and a moon so rare, wishing you Halloween memories to share!"
"From haunted houses to tales untold, may your Halloween night be pure gold!"
"On All Hallows' Eve when spirits roam free, may good fortune and joy come to thee!"
"Jack-o'-lanterns glowing and witches in flight, here's to a Halloween that's pure delight!"
"From twilight until dawn's early light, may your Halloween be brilliantly bright!"
"Mystical charms and witching hour, may this night showcase Halloween's power!"
"Under the moon's silver sheen, I hope your Halloween is wonderfully serene!"
"With cobwebs, candles, and candy in sight, may your Halloween sparkle and shine so bright!"
"Gather 'round, both young and old, as the chilling Halloween tales are retold!"
"Cauldrons bubble and bats flutter high, sending you wishes as Halloween draws nigh!"
"Candies, costumes, and all things bizarre, shine brightly as Halloween's most special star!"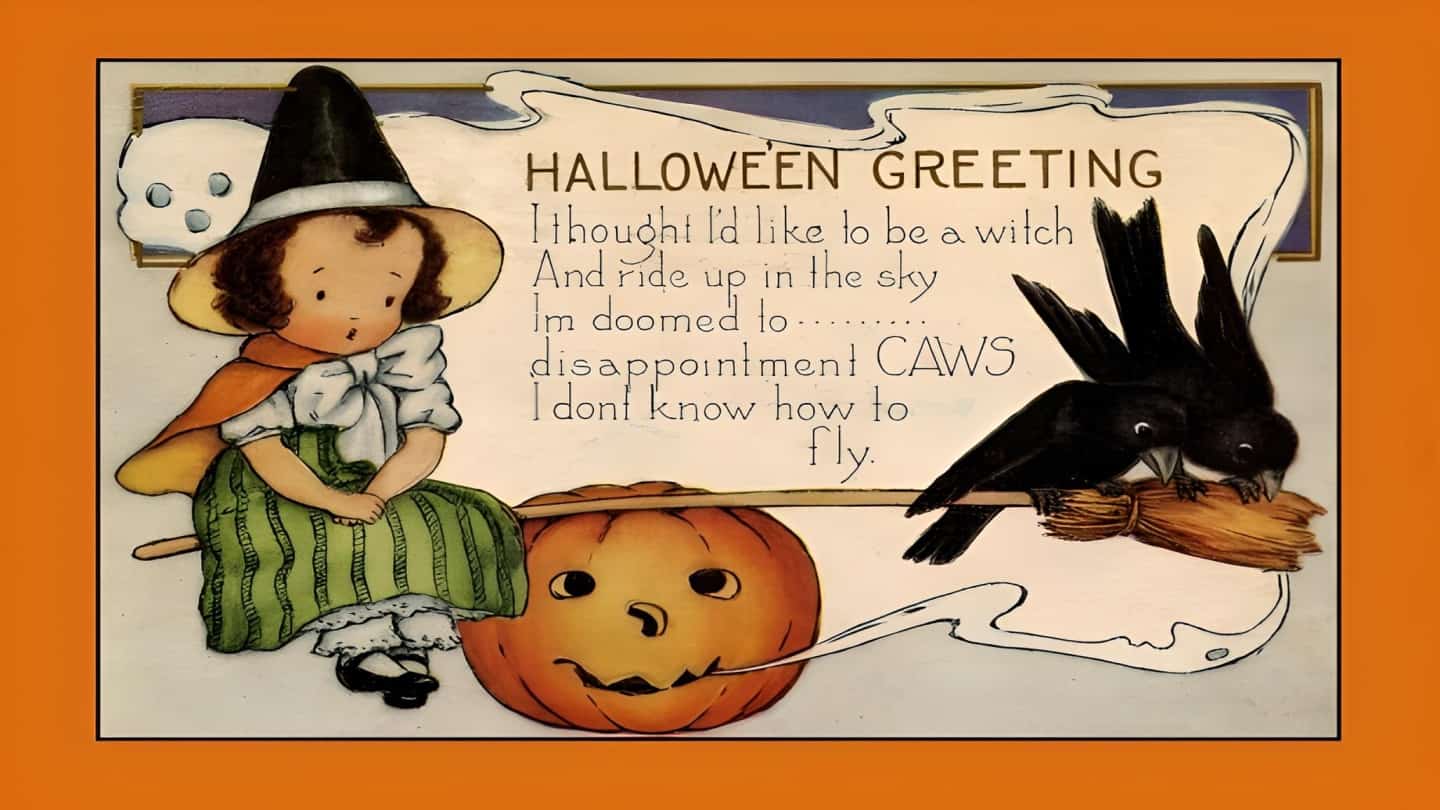 2. Funny Halloween Texts:
"Ghosts and goblins and jack-o'-lanterns at night; I sure hope your Halloween is the brightest type of fright!"
"Eat lots of candy, scare someone, don't be yourself because it's Halloween!"
"Remember the golden rule: I scream, you scream, we all scream for ICE CREAM. And candy. Lots of candy. Happy Halloween!"
"Zombies eat brains, so you're safe! Have a brainless Halloween!"
"I was going to be a werewolf, but I'm just not a morning person. Happy Howl-oween!"
"Ghosts make the best cheerleaders: They really know how to raise the spirits! Happy Halloween!"
"Trick or treat, smell my feet, give me candy that's nice and sweet!"
"If you hear a knocking at your door, don't worry—it's just my skeleton crew asking for more candy!"
"Halloween calories don't count, right? Asking for a mummy friend."
"Vampires, ghosts, and werewolves oh my! Dressing up is the reason why!"
"May your candy be sweet, and your monsters be merry. Avoid clowns, though—they can be scary!"
"Here's to a night where you're more treat than trick! But if you can't be both, pick the candy!"
"May your candy stash last longer than your Halloween hangover!"
"Keep calm, scare on, and eat candy till dawn!"
"It's all fun and games until someone summons a demon. Have a safe and silly Halloween!"
"Why did the skeleton go to the party alone? He had no-body to go with! Happy Halloween!"
"This Halloween, may your treats be many and your tricks be few. And remember, the zombies are coming for you!"
"If you've got it, haunt it. If not, just throw on some fake blood and call it a day!"
"Ghosts love elevators. They always lift their spirits. Have an uplifting Halloween!"
"Vampires suck, witches ride, but without candy, where would we hide?"
"Beware! The candy thief is on the prowl, and by that, I mean me. Happy Halloween!"
"The only thing scarier than Halloween is running out of candy!"
"Why don't mummies take vacations? They're too wrapped up in their work! Unwind and have a Happy Halloween!"
3. Halloween SMS for Friends and Family:
"Halloween's come and gone, but our bond remains ever strong. Wishing you a spooky night, filled with magic and delight!"
"A candy a day keeps the monsters away. Sending a bag full of treats your way. Happy Halloween!"
"From our ghoulish family to yours, hoping your Halloween is sweet, magical, and full of monstrous fun!"
"In this season of spooks, may our bond remain stronger than any witch's brook! Happy Halloween!"
"Among all the goblins and ghouls, our family/friendship shines as the coolest jewel. Stay spooky!"
"Haunted houses and moonlit skies, with you by my side, every fright just flies!"
"Costumes, candies, and spooky nights; these are better with family/friends, and flashlight frights!"
"Here's to a bewitching night filled with memories, laughter, and just the right amount of spooky!"
"No ghost can ever separate us, for our bond is stronger than any haunted chorus!"
"Even in a graveyard full of ghouls, our memories outshine all the spooky jewels!"
"Cackling witches and hooting owls, in our family/friendship, no fright ever prowls!"
"May our jack-o'-lanterns shine brightly together, in this and every other spooky weather!"
"Wishing my favorite boo-tiful family/friend a Halloween that's magically brand new!"
"From carving pumpkins to late-night tales, with you, no Halloween ever fails!"
"Eerie nights, creepy sights, but with family/friends, every scare feels just right!"
"May your cauldron be filled with love, joy, and a dash of ghostly surprise from above!"
"Candies, costumes, and a night so sweet; with you, my Halloween feels complete!"
"Among the witches and the eerie night's haze, our family's/friend's love sets the world ablaze!"
"Witches' hats and black cat purrs, sending love that the Halloween spirit stirs!"
"Twinkling stars, ghosts afar, with you, my favorite Halloween star!"
"To the family/friend that gives 'treat' a new meaning, may this Halloween be ever gleaming!"
"Monsters may lurk and shadows may fall, but with you, the magic conquers all!"
"From our house to yours, may your Halloween have many magical tours!"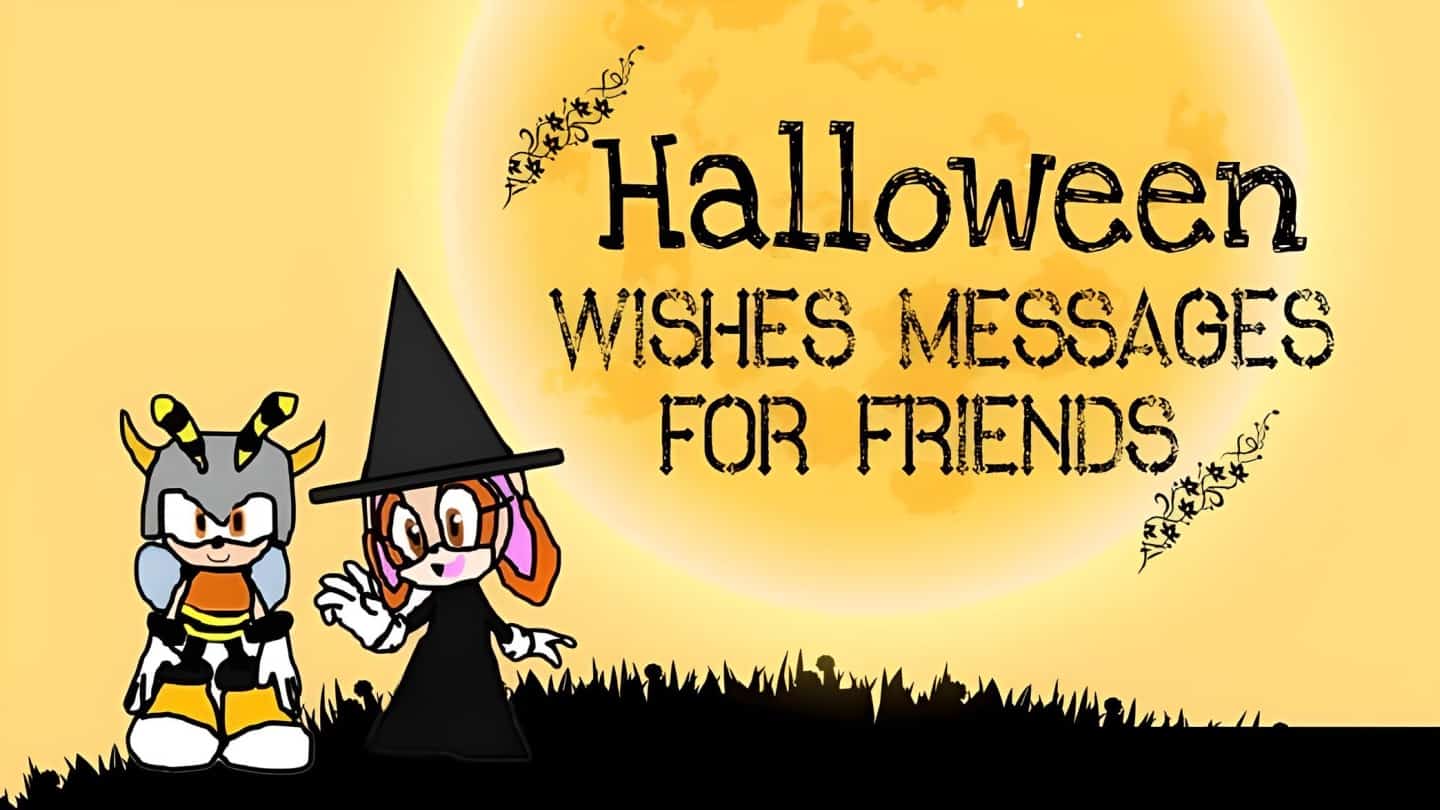 4. Romantic Halloween Messages:
"Every day with you is Halloween because I'm bewitched by your love. Happy Halloween, my boo!"
"You're the treat I wouldn't mind being tricked into. Happy Halloween, darling!"
"In the world of pumpkins, you're my favorite jack-o'-lantern. Glowing brighter than the rest. Happy Halloween!"
"This Halloween, I'm spellbound by you. Let's brew some magic together!"
"In a world of goblins and ghouls, you're my sweetest treat, breaking all the rules!"
"Your love is magical, bewitching, and rare; it's a Halloween spell beyond compare!"
"With every heartbeat, I'm more enchanted by you. Here's to a Halloween filled with magic and boo!"
"Your love is like a lantern in the dark, guiding me through every Halloween's lark!"
"In the dance of shadows and the moon's soft glow, it's with you I want to be, this much I know."
"No broomstick rides or magic brew, can ever be as enchanting as you!"
"Our love story is more magical than any witch's brew or ghostly boo!"
"Every day with you feels like Halloween because your love bewitches my every scene!"
"Among the witches and beneath the trees, it's you I want beside me, my Halloween heart's keys!"
"Your love casts a spell, making every spooky tale a romantic story to tell!"
"As bats fly and stars gleam, you're the magic in my Halloween dream!"
"With you, every night feels like a masquerade of love, with stars watching from above!"
"This Halloween, I'm caught in your web of love, and it's a spell I never want to be free of!"
"Like a pumpkin lit with a romantic glow, our love shines brighter, this much we know!"
"With every witch's cackle and werewolf's cry, my love for you multiplies!"
"To my boo-tiful love, may our passion burn brighter than any jack-o'-lantern's shove!"
"Beneath the moon's silvery beam, I wish for us a

Halloween

dream!"
"As spells are cast and magic unfurls, it's with you I want to dance, among the twirling swirls!"
"Your enchantment is my favorite potion; drowning in your love, deeper than any ocean!"
5. Halloween SMS for Co-workers:
"Here's to a Halloween filled with minimal ghosts and maximum treats. Stay spooky, yet productive!"
"Hoping our office gets haunted with happiness and good vibes this Halloween!"
"No ghosts or goblins here—just a team that shines brighter than any jack-o'-lantern. Happy Halloween!"
"To the spook-tacular team that makes magic every day, Happy Halloween,

come

what may!"
"From deadlines to ghost lines, may our team shine brightest this Halloween time!"
"Wishing all my co-ghouls a Halloween filled with treats, minus the office sheets!"
"Even amidst the haunted hustle, our team spirit can never be rustled. Happy Halloween!"
"To the most boo-lieveable team, may our Halloween be a magical dream!"
"Here's to fewer tricks at work and more treats in our Halloween perk!"
"May our collaboration scare away all challenges, this Halloween and always!"
"From boardroom spells to Halloween bells, our teamwork always excels!"
"Amidst the eerie office lights, our team stands strong, reaching new heights!"
"Ghosts, ghouls, and spreadsheets galore; here's to a team that's never a bore!"
"Despite the haunting tasks and creeping deadlines, our team shines in even the dimmest guidelines!"
"On All Hallows' Eve, amidst the office's haunted lair, our team's spirit is beyond compare!"
"In the symphony of spooks and night's deep moan, our teamwork stands firm and alone!"
"May our productivity be the magic potion that keeps away all spooky commotion!"
"From magical presentations to spellbinding reports, here's to a team that always supports!"
"No phantom fright or ghostly glitch can deter our team from achieving the pitch!"
"Hats off to the team that's more enchanting than a witch's dream!"
"This Halloween, may our team's success stories be the main theme!"
"In the cauldron of challenges and potion of tasks, our team always unmasked. Happy Halloween!"
"To the team that casts the best spells, may our Halloween ring the success bells!"
---
In today's digital age, a simple Halloween SMS or message can carry a lot of warmth and spooky spirit. Whether it's a lighthearted jest, a haunting wish, or a magical spell, your words can bridge hearts and kindle the essence of Halloween. So, pick your favorite from our list or take inspiration to craft your own, and send it off into the ghostly night. Wishing you a Happy Halloween full of sweet memories and spine-chilling stories!
Remember to share these Happy Halloween Messages with your friends and family on social media!