Federal Polytechnic Ilaro (ILAROPOLY) ND Full-Time 2nd Batch Admission List for 2020/2021 Academic Session
Federal Polytechnic Ilaro (ILAROPOLY) ND Full-Time 2nd Batch Admission List for 2020/2021 Academic Session
Federal Polytechnic Ilaro second batch admission list for the 2020/2021 academic session is out.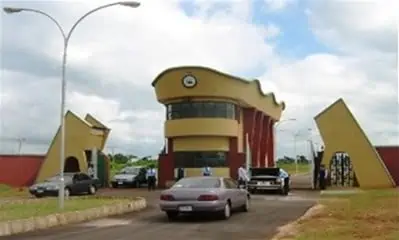 The management of the Federal Polytechnic Ilaro, ILAROPOLY, Ogun State, has released the ND full-time 2nd batch admission list.
Ilaro Poly 2nd admission list contains names of candidates who have been offered provisional admission into the Full-Time National Diploma (ND) programmes of the polytechnic for the 2020/2021 academic session.
SEE ALSO:
How to Check Ilaro Poly 2nd Admission List
The under-listed candidates have been offered Provisional Admission into the National Diploma (ND) full-time programmes of the Federal Polytechnic, Ilaro for the 2020/2021 Academic Session.
Follow the link below in-case your device can't display the document above (Note: You will however need a device that is capable of opening PDF files to access the list).
NOTE: THE DEADLINE FOR THE PAYMENT OF ACCEPTANCE FEE FOR ND FULL-TIME SECOND LIST IS FRIDAY 26th FEBRUARY 2021.
RECOMMENDED: Ilaro Poly Admission Acceptance Fee Amount and Payment Procedure. No candidate will be able to pay acceptance without fulfilling all the Jamb requirements.
Candidates successfully admitted into Federal Polytechnic, Ilaro (ILAROPOLY) ND full-time programmes are advised to:
RECOMMENDED: Federal Polytechnic Ilaro Acceptance Fee Amount, Payment Procedure 2020/2021.
Congratulations to all the candidates that made it to Ilaro Poly 2nd admission list.
RECOMMENDED: List Of Schools Whose Admission Lists Are Out for the 2021/2022 Academic Session.
Share This Post: If you think this post can be helpful to somebody else, please share it using the buttons below!
More Posts From ›› www.federalpolyilaro.edu.ng | Federal Polytechnic Ilaro : ILAROPOLY