Imo State Polytechnic Cut-off Mark for 2023/2024 Admission
Imo State Polytechnic Announces Cut-Off Mark for the 2023/2024 Admission Session.
Imo State Polytechnic (IMOPOLY) announces the cut-off mark for the 2023/2024 admission exercise. Candidates must score 100 and above in UTME and have five credit passes at O'level to be considered eligible. The institute offers an innovative and closely-knit academic environment.
---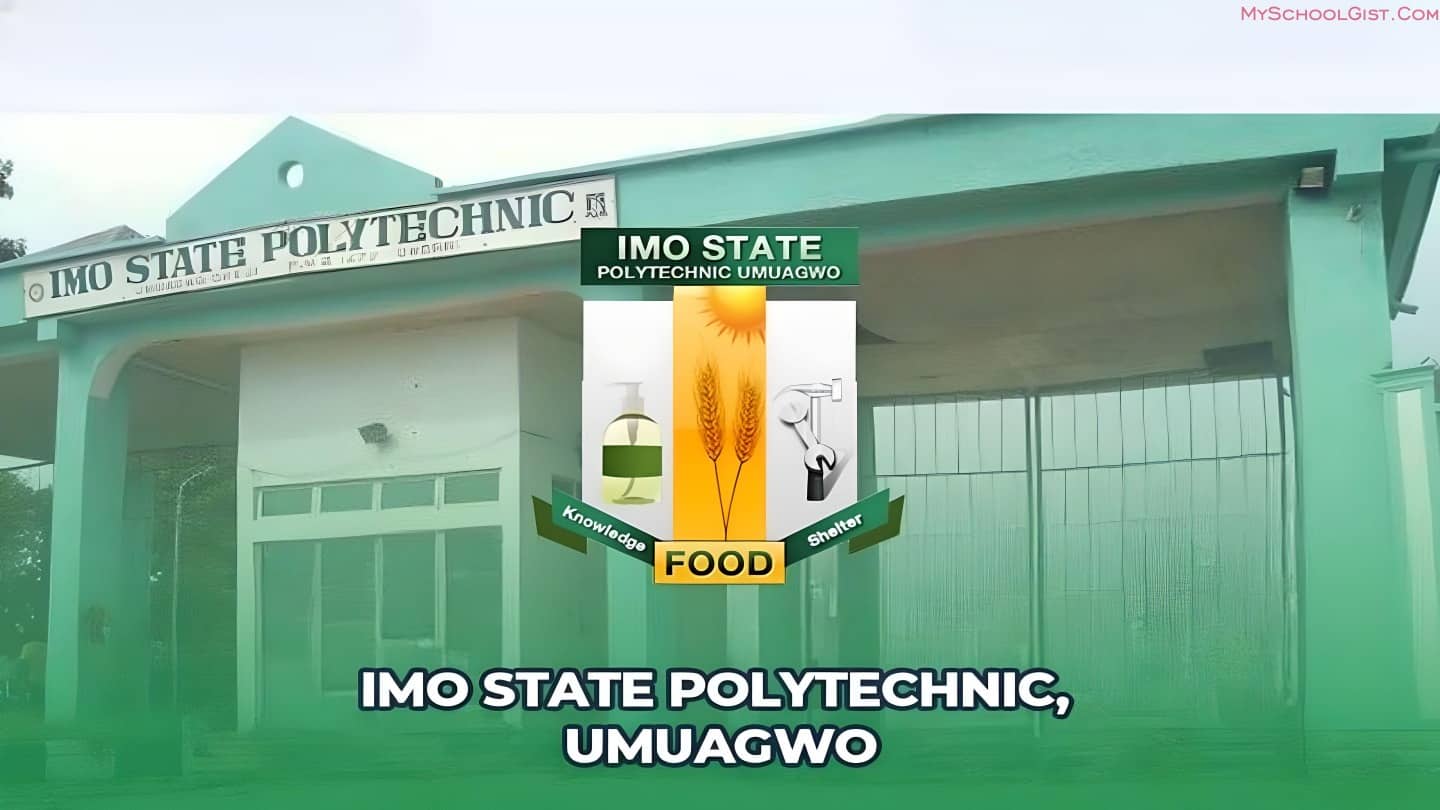 Imo State Polytechnic (IMOPOLY), a renowned higher education institute in Umuagwo, Nigeria, has officially declared its cut-off mark for the forthcoming 2023/2024 academic session's admission exercise. This declaration aids prospective students in discerning if they meet the necessary requirements for consideration during the admission screening process.
Understanding the Cut-Off Mark
The cut-off mark is a predetermined score set by educational institutions, in this case, IMOPOLY, serving as a threshold for the admission process. A candidate's UTME (Unified Tertiary Matriculation Examination) score must be equivalent to or surpass this mark to be considered for admission. Conversely, a score below the set mark might render the candidate ineligible for admission.
SEE ALSO: Cut-off Marks for Other Universities, Polytechnics and Colleges.
Imo State Polytechnic: A Brief Background
Established in 1978 as the Michael Okpara College of Agriculture, Umuagwo, the institution underwent a significant transformation in 2007. It was upgraded to a polytechnic and rechristened Imo State Polytechnic, Umuagwo.
Known for its innovative approach to education, the polytechnic offers prospective students a unique academic experience. Small class sizes enable close-knit connections among students and faculty. IMOPOLY fosters an academically challenging yet supportive environment, with a myriad of undergraduate research opportunities and skills acquisition programs. If you are an aspirant who values innovation and connection, Imo State Polytechnic may be the perfect fit for you.
The Cut-Off Mark for Imo State Polytechnic
For the 2023/2024 admission session, the cut-off mark has been set at a score of 100 in the last UTME examination. Therefore, candidates who scored 100 or above in the UTME are eligible to participate in the IMOPOLY post-UTME screening exercise.
In addition to the UTME score requirement, candidates must have obtained five credit passes at O'Level, at a maximum of two sittings as specified in the JAMB Brochure. Another prerequisite stipulated by JAMB is a minimum of four relevant subject combinations, which must include the English Language.
Concluding Remarks
The announcement of the cut-off mark is a crucial step in the admission process. It empowers prospective students to assess their eligibility for the forthcoming admission exercise. With its distinctive blend of innovation, connection, and academic rigor, IMOPOLY continues to be a beacon of quality higher education in Nigeria. If you're a student aiming for an enriching polytechnic experience, keep Imo State Polytechnic on your radar.