Jobberman/EbonyLife Academy Short-film Competition 2023
Spark Your Creativity: Join the Jobberman/EbonyLife Creative Academy Short-Film Competition 2023.
Jobberman & EbonyLife's Short-film Competition 2023 invites Nigerian creators to produce 3-5 min films reflecting youth unemployment. Prizes include Sony 4K Mirrorless Cameras. Judges from ELCA will select the winners. Submit entries using specific hashtags by August 24.
---
Updated on by Olusegun Fapohunda
---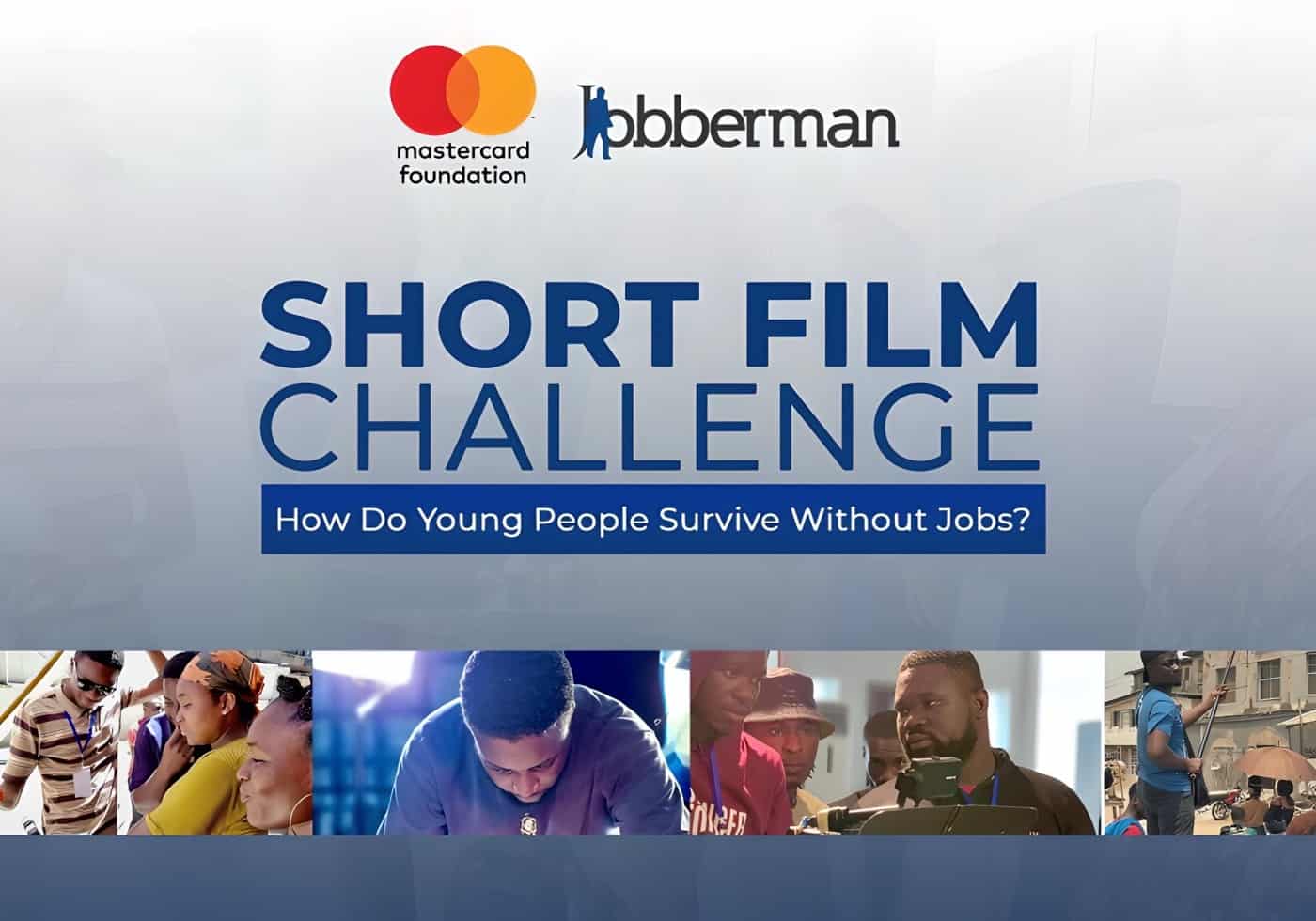 Are you a budding filmmaker with a knack for storytelling and a passion for social issues? If yes, then the Jobberman/EbonyLife Creative Academy Short-film Competition 2023 could be the golden opportunity to showcase your talent and address vital issues faced by young Nigerians.
| | |
| --- | --- |
| 🎥 Competition Theme | 3-5 min short film on Jobberman's report of unemployment in Nigeria. |
| 🤝 Partnership | Jobberman & MasterCard Foundation: Young Africa Works strategy. |
| 🎬 Content Criteria | Socially conscious film; comedy, documentary, etc. Reflects unemployment issues. |
| 🏆 Prizes | Sony 4K Mirrorless Cameras with different lenses for top 3 winners. |
| 👤 Eligibility | Content creators in Nigeria; focus on Jobberman's report. |
| 🧑‍⚖️ Judging | ELCA panel; top 10 to next phase; 3 overall winners. |
| 📱 Submission | Post videos with #JobbermanELCAShortFilim & #JobbermanxELCA. |
| 🕒 Deadline | August 24, 2023. |
This competition, launched in collaboration with the MasterCard Foundation, is a platform for young Nigerian content creators to blend creativity and social consciousness through a captivating short film. Here's a comprehensive guide to what the competition entails, the incredible prizes, and how you can enter.
A Platform with a Purpose
The competition is a part of the Young Africa Works strategy by the MasterCard Foundation, aiming to create economic opportunities for 10 million young Nigerians, particularly women. This initiative targets the creative sector and digital economy, giving a voice to those who wish to articulate the challenges of unemployment in Nigeria.
Participants are required to create a 3-5 minute short film that encapsulates key findings from Jobberman's "How Young People Survive without Jobs" report, casting light on the critical reality of Nigeria's unemployed youth.
Themes and Concepts
Your short film can be a comedy, documentary, or any other scripted format, with real or fictional characters. It must emphasise the following key issues:
Less than 1% of unemployed youths receive support from government and religious organisations.
60% of unemployed youths in the Northeast have been without work for at least three years.
These themes must be woven into your narrative, offering a masterful blend of entertainment and social consciousness.
Prizes to be Won
Unleash your creativity, and stand a chance to win in one of the following categories:
Overall Winner: Sony a6400 4K Mirrorless Camera with 18-135mm lens plus Sony Bag
Runner up: Sony a6400 4K Mirrorless Camera with 16-50MM lens
1st Runner Up: Sony ZV-E10 Mirrorless Camera with 16-50mm Lens
These fantastic prizes are designed to support your future creative endeavours.
Eligibility Criteria
You must be a content creator in Nigeria.
Your entry must be a 3-5 minutes short film that captures key findings from Jobberman's report.
How to Apply
A distinguished judging panel from ELCA will select the most brilliantly executed films, and the top 10 entrants will proceed to the next phase of the competition.
To enter:
Create your 3-5 minute short film.
Post your video entry on your social media pages using the hashtags #JobbermanELCAShortFilim and #JobbermanxELCA.
For more details and competition guidelines, visit the Short-film Competition page.
Deadline and Conclusion
Mark your calendars, as the deadline for submissions is August 24, 2023.
The Jobberman/EbonyLife Creative Academy Short-film Competition is more than a contest; it's a movement to bring attention to significant societal issues while nurturing the next generation of filmmakers in Nigeria. If you have the vision and the zeal, this could be your chance to step into the limelight and make a difference.
Don't miss this unique opportunity. Start crafting your story today!
RECOMMENDED: Check Here for More Scholarships and Opportunities.