KSU Matriculates 4,396 Students – 2014/15 Session
The Kogi State University, KSU has matriculated 4,396 students for its 2014/2015 academic session.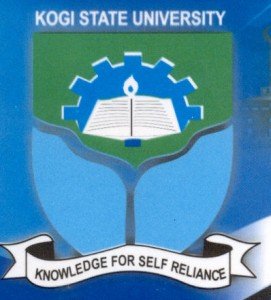 No fewer than 4,396 students of the Kogi State University (KSU), Anyigba were matriculated in this year's matriculation ceremony.
In a break-down figure as given by the Vice-Chancellor of the university, Professor Hassan Isah,  394 students were admitted into the Faculty of Agriculture, 679 in Faculty of Arts and Humanities, 806 in Faculty of Education, 84 in Faculty of Law, 779 in Management Sciences, 42 in College of Medicine, 615 in Faculty of Natural Sciences and 997 in Faculty of Social Sciences.
The Vice-Chancellor, Prof Hassan Isah, assured the students of the management's readiness to create platform for hard-working and serious-minded students to achieve their aims. He told the students to be worthy ambassadors of the university, advising them against engaging in vices, such as cultism, examination malpractice, harassment and drug abuse. The VC said the school had zero tolerance for misconduct.
Isah stressed the need for the students to obey the school rules, adding that the management would not hesitate wield a big stick on anyone found flouting the institution's regulations. He prepared the minds of the students towards the challenges they may face during their stay on the campus, noting that accommodation remained the major problem.
Isah said: "Our wish is to accommodate all students on campus, because this is most appropriate for learning, scholarship, research and discipline. However, we face challenges in accommodating all students and this is not peculiar to this university only."
If you think this post can be helpful to somebody else, please share it using the buttons below!
Tagged with : www.kogistateuniversity.edu.ng | Kogi State University : KSU