Kwara State University (KWASU) Notice to Students: Students' Properties in the School Are Safe
Kwara State University (KWASU) notice to students regarding the safety of their properties in the school.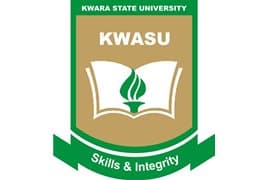 The Dean of Students' Affairs, Kwara State University, Prof. Mashood Mahmood Jimba has drawn the attention of the school authority to a news making the rounds on social media by an anonymous and supposed student of the Kwara State University about insecurity of students' properties in the hostels and the need for students to come right away to the school to safeguard their property and/or pack them.
Let it be made clear to the students concerned that at no time did the school make any such statement or give a directive to that effect. The university authority is a responsible and responsive one that has, at no time, shirked its responsibility of putting up every reasonable measure in place to ensure the protection of students' lives and property in the hostels and school in general.
Affected students are therefore enjoined to disregard the fake message emanating from this anonymous source and stay in their respective homes pending the announcement of their resumption by the appropriate authorities.
SIGNED
Mr. Razaq Sanni
Director,
University Relations.
If you think this post can be helpful to somebody else, please share it on Whatsapp, Twitter, Facebook. There are buttons below for this (easy to use too)!
Tagged With : www.kwasu.edu.ng | Kwara State University : KWASU