Lagos State University (LASU) Academic Calendar for 2020/2021 Academic Session
Lagos State University (LASU) calendar of academic activities proposed for the harmattan (1st) semester, 2020/2021 academic session has been released. See LASU academic calendar below.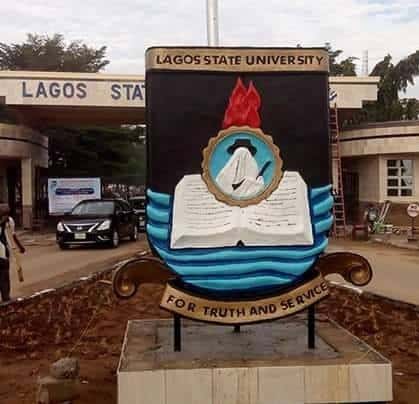 This is to inform all the students of the Lagos State University (LASU) that the Senate of the institution at its meeting has approved the proposed Academic Calendar for the first semester, 2020/2021 Academic Session.
LASU Academic Calendar
Senate at its 275th Statutory Meeting held on Thursday 24th June 2021 received and considered a Paper Ref No: LASU/SEN/ST.275/021/011 presented by the Chairman Committee of Provost, Deans and Directors. The paper contained the proposed Academic Calendar for the 2020/2021 Academic Session as presented below:
HARMATTAN (FIRST) SEMESTER.
Resumption and Registration of Fresh Students (100 Level) – Monday 19th July 2021 to Friday 30th July 2021 (2 Week)
Resumption and Lectures for 100level to 500 level students: Monday 2nd August 2021 to Friday 2nd October 2021 (12 Weeks)
Revision: Monday 25th October 2021 to Friday 29th October 2021 (1 Week)
Examination: Monday 1st November 2021 to Friday 26th November 2021 (4 Weeks)
Grading / Uploading of Results: Monday 29th November 2021 to Friday 10th December 2021 (2 Weeks)
Departments and Faculty Consideration / Uploading of corrections and ICT processing of Results: Monday 13th December 2021 to Friday 17th December 2021.
Senate Meeting for Consideration of Results: Thursday 23rd December 2021 (1Day)
End of Semester Break: Monday 27th December 2021 to Friday 14th January 2022 ( 3 Weeks)
++click on the image below for better view+++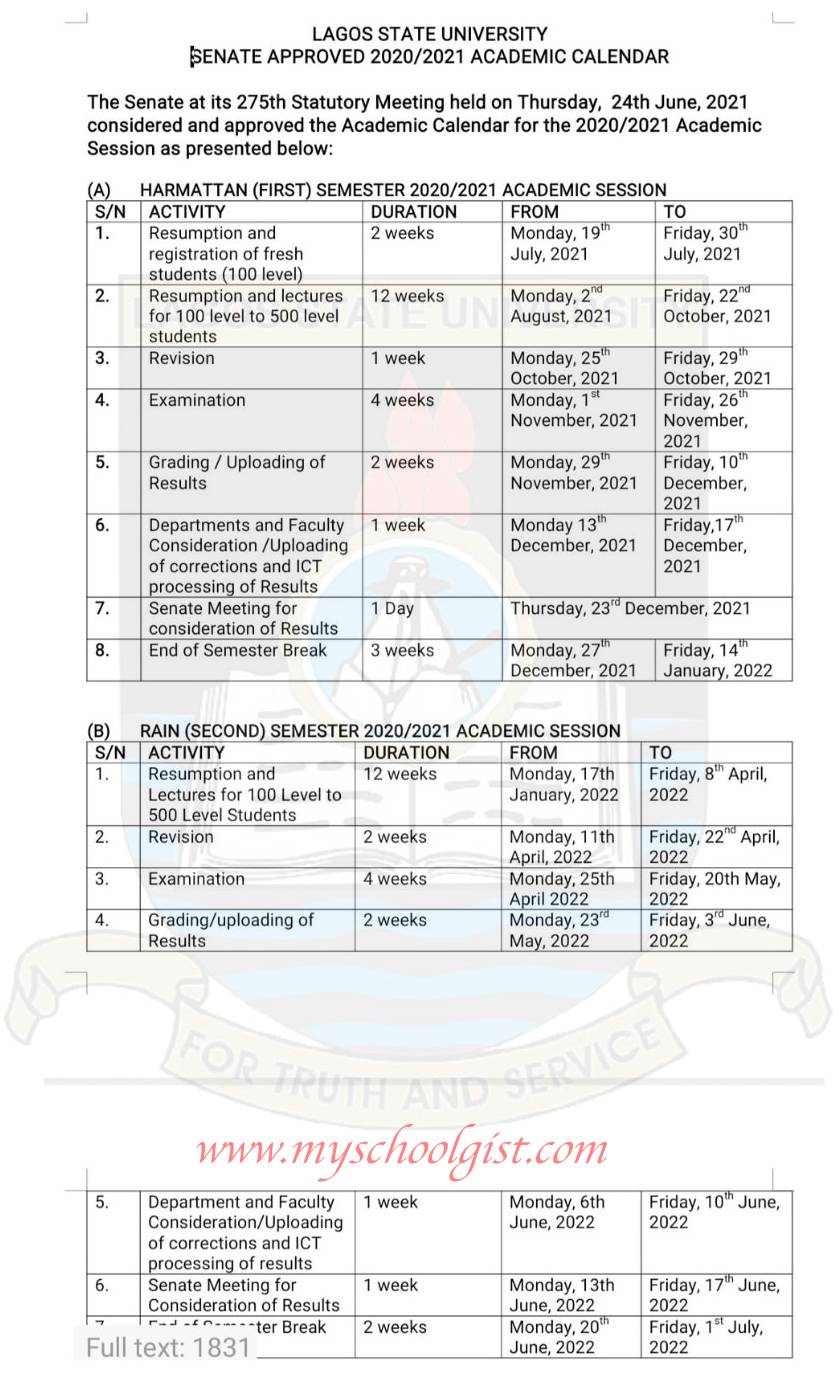 Share This Post

: If you think this post can be helpful to somebody else, please share it using the buttons below!
Follow

Us

More Posts From ›› www.lasu.edu.ng | Lagos State University : LASU