LASU-SSANU Protest at Convocation, Demands for Salary Arrears
---
---
LASU, SSANU protest at convocation, vows to disrupt the ongoing convocation today unless LASG pays their June/July salary.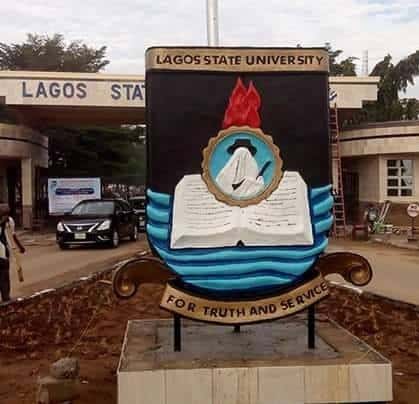 The Senior Staff Association of Nigerian Universities, Lagos State University (SSANU-LASU) chapter, has vowed to disrupt the university's 19th convocation today, if they do not receive their June and July salary by 9am.
Governor Babatunde Raji Fashola is expected to inaugurate some projects today in the university.
Yesterday, members of SSANU-LASU, led by the Chairman, Saheed Oseni, stormed the new auditorium, venue of the convocation for first degree graduates, singing solidarity songs.
They tried to force their way into the auditorium, but were stopped by the university's security operatives.
They blocked the main road with their union vehicle, causing a traffic jam. Appeals by the Registrar, Akinwumi Lewis, who is also a SSANU member, fell on deaf ears.
The union called off its two-month strike over the non-promotion of some of its members last Friday and expected the management to have paid the two months' salary arrears of members as earlier agreed by both parties. Speaking to reporters yesterday, Oseni said the union suspected that the management was bent on taking the 'no work, no pay' measure on members.
He said the management was claiming that the 'no work, no pay' measure was a directive from government.
Oseni said: "We are giving the management uptil 9am tomorrow (today) to pay our salary, otherwise, we will disrupt this convocation to the embarrassment of all. We have suspended our strike and we expected that before the convocation today (yesterday), they (management) would have paid our salaries. We are disappointed that nothing was done.
"We suspect that the management is up to some games, as it has not been specific about our salaries. It is giving us the impression that it is government's decision and that is why we will stage another protest tomorrow (today) so that Governor Fashola and his aides would tell us if they are the ones holding our salaries or the management."
The management said the union's actions betray the agreement reached.
Its spokesman, Mr. Sutton, said LASU Governing Council Chairman Mr Olabode Agusto assured SSANU-LASU that its grievances would be addressed at the next council meeting on August 29.
He said: "We are disappointed that SSANU is now going against the letter written to us suspending the strike because of the convocation and the assurance of the council's chairman to look into its grievances. In the letter, the union appealed to the council for the payment of members' June and July salaries and the management is looking into it. The fact that their salaries have not yet been paid does not mean management has gone to bed over it. SSANU's action amounts to a breach of contract and this is not healthy for the university." (The Nation)