LASUSTECH Post UTME Screening Form 2023/2024
Lagos State University of Science and Technology (LASUSTECH) Post UTME and Direct Entry Screening Form for 2023/2024.
LASUSTECH has commenced the sale of its 2023/2024 Post-UTME and Direct Entry screening forms. Eligibility criteria include a minimum UTME score of 180, choosing LASUSTECH as a first choice, and successful verification for Lagos State origin candidates. The application fee is N2,000. Applicants should visit the university's admission portal for application guidelines. The online screening portal opens on 18th August and closes on 3rd September 2023.
---
Updated on by Olusegun Fapohunda
---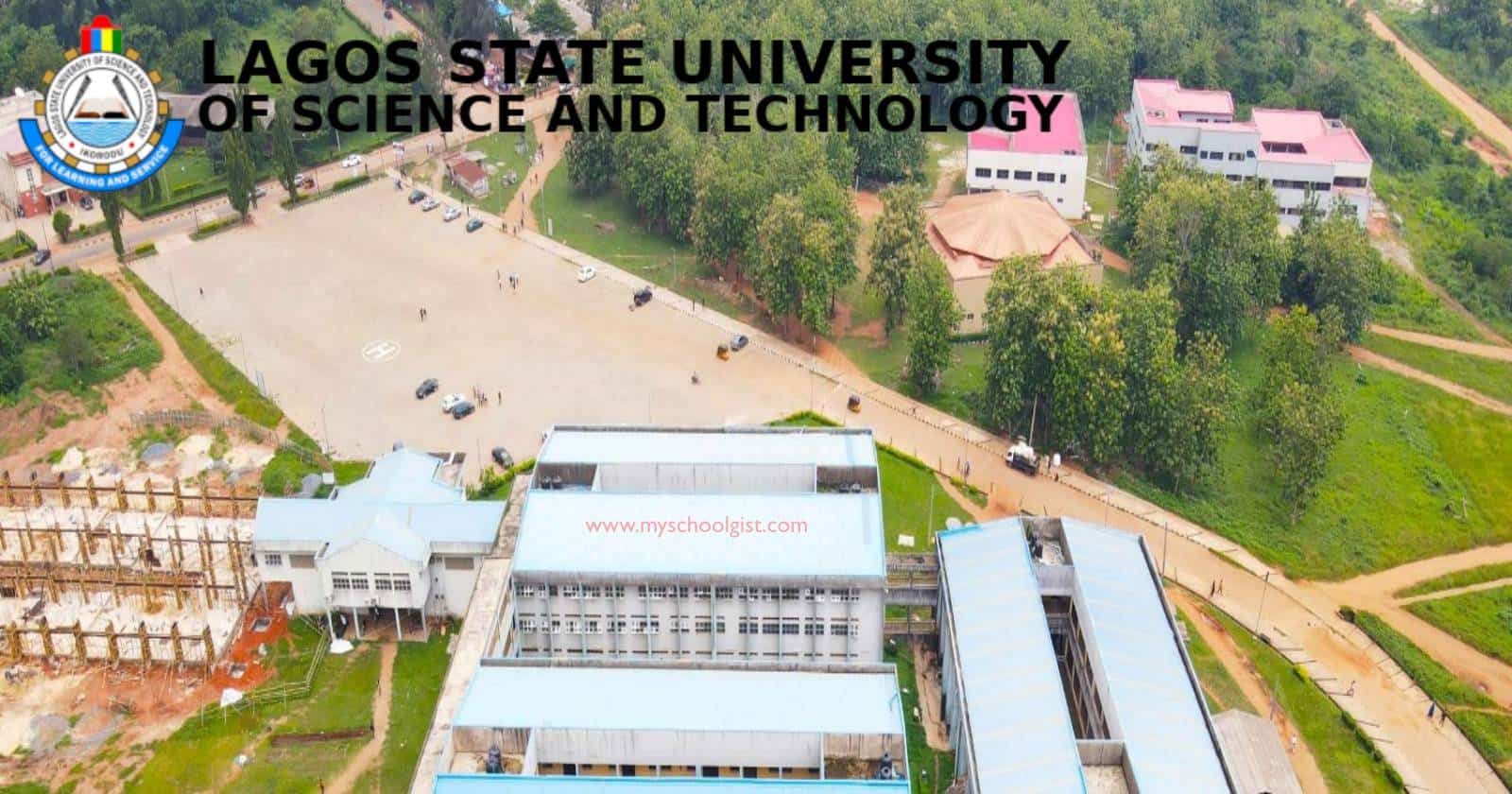 Lagos State University of Science and Technology (LASUSTECH) has officially announced the commencement of their Post UTME and Direct Entry application processes for the forthcoming 2023/2024 academic year.
| | |
| --- | --- |
| 📢 Announcement | LASUSTECH begins sale of Post-UTME and Direct Entry screening forms for 2023/2024 session. |
| 📆 Screening Date | The Post-UTME screening date will be announced soon. |
| 📜 Eligibility | UTME candidates with 180 score; DE candidates choosing LASUSTECH first; Lagos State Origin verification needed. |
| 💰 Application Fee | N2,000, payable online via Master/VISA card. |
| 🌐 Application Portal | https://admission.lasustech.edu.ng |
| 📸 Photo Requirement | Clear digital passport picture on white background, in JPEG format, max 22kb size. |
| 🚫 Ineligibilities | Awaiting WAEC/NECO results; Name inconsistencies on O'Level & UTME results. |
| 📅 Screening Period | From 12:00 am, 18th August 2023, to 11:59 pm, 3rd September 2023. |
The institution is inviting applications from all potential candidates who either selected LASUSTECH as their primary institution of choice in the 2023/2024 Unified Tertiary Matriculation Examination (UTME) or are contemplating making such a change. A screening exercise, pivotal for securing admission into various programmes offered by the university, is slated to be held on a yet-to-be-disclosed date.
Eligibility Criteria for LASUSTECH's Post UTME Application
UTME Candidates: Prospective students who prioritised the Lagos State University of Science and Technology during their UTME registration for the 2023/2024 academic session, garnered a minimum UTME score of 180, and met the stipulated 'O' Level subject criteria within a maximum of two attempts, are deemed eligible for admission consideration.
Direct Entry Applicants: Such candidates should have procured a Direct Entry Form from the Joint Admissions and Matriculation Board (JAMB), having designated LASUSTECH as their institution of primary choice. They must also participate in the university's screening process.
State of Origin Verification: The screening procedure solely accommodates candidates with proven Lagos State origins, either for the 100 level or Direct Entry. This claim has to be successfully validated by the State of Origin Verification Committee (SOVC) established by LASUSTECH.
Procedure for LASUSTECH Post UTME Application
Interested candidates are guided to initiate their application process on the university's official admission portal. A nominal fee of Two Thousand Naira (N2,000.00) is charged for online registration, payable via a Master/VISA internet-activated Debit Card. Concurrently, applicants are advised to acquaint themselves with the programmes on offer and their respective entry prerequisites.
During the online application, candidates should ensure:
Accurate form completion and submission.
Upload of a clear passport-sized photograph against a white background (JPEG format and a size not exceeding 22kb).
Candidates with indistinct photos on the acknowledgment page risk disqualification, as this picture aids identification. The provision of valid email addresses and phone numbers is mandatory, facilitating seamless communication.
Please note:
Result-awaiting candidates (from WAEC or NECO) are not deemed eligible.
Discrepancies in names across 'O' Level and UTME results might lead to potential disqualification. The name uniformity is imperative across all registration documents.
For a successful application submission, candidates must meticulously adhere to the university's guidelines, accessible on their admission portal.
Screening Exercise Timeline
It's imperative for candidates to mark their calendars. The online screening portal becomes operational from 12:00 am on Friday, 18th August 2023, and concludes its services at 11:59 pm on Sunday, 3rd September 2023.
Key Points to Remember
Prior to online application form completion, every aspirant must meet the 'O' Level prerequisites of their chosen programme.
It's obligatory for all candidates to upload their 'O' Level results on the JAMB Central Admissions Processing System (CAPS).
LASUSTECH emphasises that this particular screening exercise absolves candidates from any need to be physically present on the university campus.
This comprehensive guide is intended to facilitate the smooth progression of your application process. Best wishes on your academic journey with LASUSTECH!
RECOMMENDED: List of Schools Whose Post UTME Forms are Out.