LASUSTECH Cut-Off Mark for 2023/2024 Admission
Lagos State University of Science and Technology (LASUSTECH) Cut-Off Mark for 2023/2024 Admission Exercise.
The Lagos State University of Science and Technology (LASUSTECH) has officially announced a cut-off mark of 180 for the 2023/2024 academic session's admission exercise. To be eligible, candidates must have chosen LASUSTECH as their first choice in the 2023 UTME and achieved the specified cut-off score. This mark is essential for participating in the post UTME screening. The university offers a wide range of courses, including Accounting, Computer Science, and Agricultural Engineering, among others.
---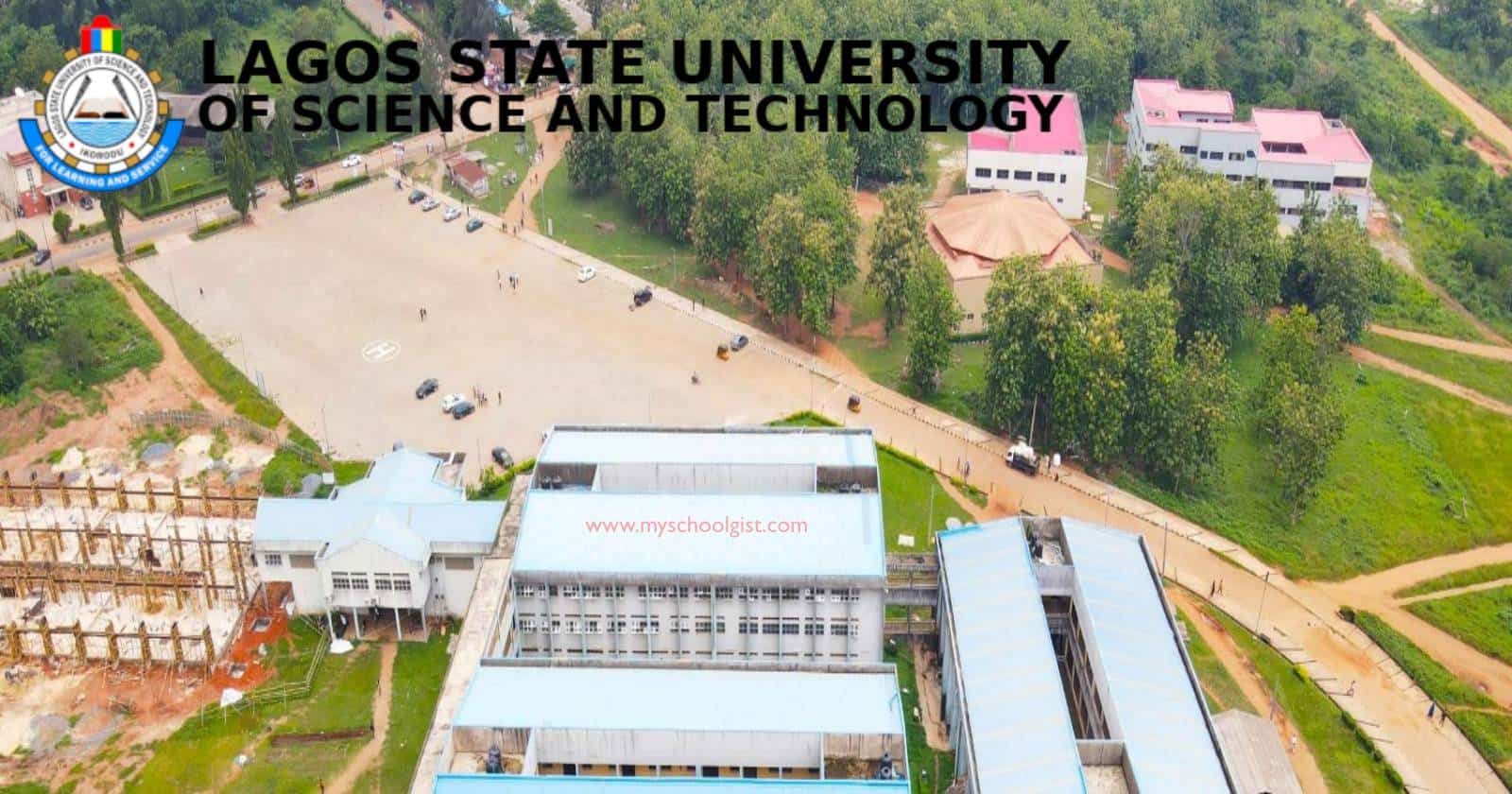 Navigating the realm of university admissions can be a challenging affair. To help simplify the process for prospective students, Lagos State University of Science and Technology (LASUSTECH) has recently announced its admission cut-off mark for the upcoming 2023/2024 academic session.
| | |
| --- | --- |
| 🎓 University | Lagos State University of Science and Technology (LASUSTECH) |
| 📢 Announcement | 2023/2024 academic session admission cut-off mark declared |
| 📏 Cut-off Mark | 180 for admission eligibility |
| 🔍 Eligibility | Candidates must meet the 180 cut-off & select LASUSTECH as first choice |
| 📝 Post UTME | Only candidates who meet criteria can participate in the post UTME screening |
| 📊 UTME Requirement | Must have chosen LASUSTECH in 2023 UTME and scored ≥ 180 |
| 🔬 Courses Sample | ACCOUNTING, AGRICULTURAL ENGINEERING, COMPUTER SCIENCE, etc. |
| 🚫 Ineligibility | Candidates below the cut-off won't participate in the screening |
Announcement: The LASUSTECH Admission Cut-off
In a bid to ensure clarity and ease the admission process, the university's management has been proactive in communicating key details. The spotlight news for aspiring students is the announcement of LASUSTECH's cut-off mark, set at a score of 180.
SEE ALSO: Cut-off Marks for Other Universities, Polytechnics and Colleges.
Eligibility Criteria for the Post UTME Screening Exercise
To be considered for the post UTME screening exercise at LASUSTECH:
Score Threshold: Candidates should have achieved a

minimum score of 180

in the 2023 Unified Tertiary Matriculation Examinations (UTME).
University Preference: LASUSTECH should have been the candidate's First Choice of university in the 2023 UTME.
It's worth noting that candidates who fall below the designated cut-off mark will not be entitled to participate in the screening process.
Spotlight on LASUSTECH's Course Offerings
One of the defining aspects of any university is its course offerings. Here's a glance at the diverse and comprehensive courses available for prospective students at LASUSTECH:
Accounting
Banking & Finance
Business Administration
Marketing
Agricultural Engineering
Architecture
Building Technology
Computer Engineering
Mechanical Engineering
Mechatronics Engineering
Actuarial Science
Biotechnology & Food Technology
Botany
Chemical Sciences
Computer Science
Industrial Chemistry
Industrial Mathematics
Mathematical Sciences
Microbiology
Physics with Electronics
Zoology
Agricultural Economics & Farm Management
Agricultural Extension & Rural Development
Animal Production
Aquaculture & Fisheries Management
Crop Protection
Horticulture & Landscape Management
Arts & Industrial Design
Mass Communication Science & Technology
Estate Management & Evaluation
Quantity Surveying
Urban & Regional Planning
Economics Science
Office & Information Technology
Statistics
Closing Thoughts
LASUSTECH stands out as an institution that offers a wide array of courses, tailored to fit the dynamic demands of the modern world. For aspiring candidates, now is the time to put in the effort, meet the eligibility criteria, and pave the way for a bright academic future at one of Lagos State's premier technological universities.