NDA Cut-Off Marks for 74 Regular Course 2022/2023
---
Latest Update:
The ??? cut-off mark — The Joint Admissions and Matriculation Board (JAMB) has approved the minimum score requirements for admission to universities, polytechnics, and other tertiary institutions in the country. 140 has been authorised as the minimal benchmark for admissions into universities for the 2022/2023 academic year, while 100 has been approved for polytechnics and colleges of education.
According to JAMB, each institution is free to set its own cut-off mark of up to 220, but no one is permitted to go below the agreed-upon minimum marks. This institution is yet to announce its desired cut-off mark for the 2022/2023 session. The one presented below is for 2021/2022. We hope this gives you a sense of what to anticipate in 2022/23. This page will be updated as soon as the management concludes their cut-off mark. ***Bookmark this page and return frequently to check for updates***
Nigerian Defence Academy, NDA cut-off marks for the 2022/2023 academic session 74th Regular Course admission exercise.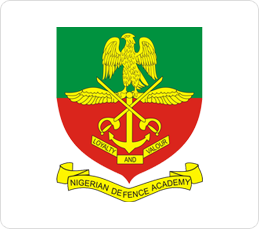 The management of the Nigerian Defence Academy (NDA) has released the cut-off marks for the 2022/2023 academic session admission.
SEE ALSO: Cut-off Marks for Other Universities, Polytechnics and Colleges.
NDA Cut-Off Mark
According to the management, only candidates who score a minimum of 180 (for Faculties of Arts and Social Sciences, Science and Military Science & Interdisciplinary Studies) and 210 (for Faculty of Engineering) in JAMB 2021 examination shall be offered admission into NDA by the AFSB.
Note that Candidates admitted into NDA for Regular Course will undergo military and academic training as Officer Cadets for a duration of 5 years for Nigerian Army cadets 4 years for Nigerian Navy, and Nigerian Air force cadets. Upon successfully completing training, graduates will earn an honours degree in a core discipline (BSc, BEng, BA). They will equally earn a Presidential Commission into the Armed Forces of Nigeria.
See also: Nigerian Defence Academy (NDA) Entrance Exam Date & Subject Combinations – 74th Regular Course.