National Examinations Council (NECO) postpones the National Common Entrance Examination (NCEE) second selection test scheduled for June 28 to July 12.
Update: Unity schools' admission list out – 2014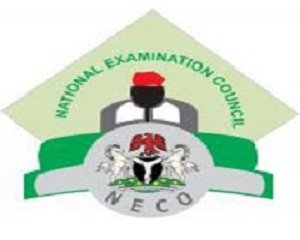 The National Examinations Council (NECO) yesterday announced the postponement of the second test for entrants into unity schools.
The officer in charge of NECO, FCT, Mr Mustapha Abdul said in Abuja that the examination, slated for June 28, would now take place on July 12.
Abdul said the postponement was to give candidates that qualified for the second test more time to register.
The supervising minister of education, Chief Nyesom Wike, had during the conduct of the Common Entrance Examination for unity schools in the FCT on April 26, disclosed that NECO would conduct another test for candidates who passed the examination to select the best for admission into Federal Government Colleges based on merit.
Wike said this was in line with government's promise to ensure that 60 per cent of admissions into Federal Government Colleges were on merit.
According to him, 40 per cent will be allocated on the basis of quota system.
Also speaking during the exercise, the registrar of NECO, Prof Promise Okpala, said the measure was part of government's commitment to ensuring not only access but also quality in enrolment at all levels of education.
Okpala said a total of 94,234 candidates registered for the Common Entrance Examination into Federal Government Colleges in 2014 as against 88,444 in 2013.
He noted that 18,726 candidates registered for the examination in the FCT alone, while Lagos State had the highest number of enrolment with 26,926 candidates.
He disclosed that there was, however, a decrease in some Northern states where Borno registered 218, Yobe 176 and Adamawa 318.
Zamfara, he said, recorded the lowest number of enrolment with only 113 candidates.
Okpala said the increase in enrolment this year was a proof of parents' confidence in the quality of education service offered by the schools. (NAN)