National Open University of Nigeria (NOUN) Certificates Distribution Notice to Graduates [UPDATED]
National Open University of Nigeria (NOUN) notice on the distribution of certificates to graduates of the 9th and 10th convocation ceremonies.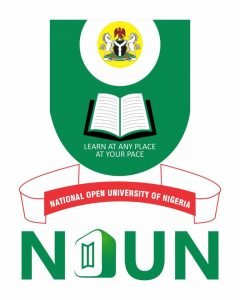 The management of the National Open University of Nigeria (NOUN) has published the modalities for the distribution of certificates to the graduates of the 9th and 10th convocation ceremonies.
Latest Update:
  The distribution of certificate to NOUN graduates of the 9th & 10th convocation ceremonies has been shifted to 1st-5th of March 2021. 
NOUN Certificates Distribution
Notice is hereby given that the distribution of Certificates to the 9th and 10th Convocation graduates will begin from Monday, 1 to Friday, 5 March 2021 in nine Centres as attached.
The Study Centre Directors are kindly requested to pass on this notice to all graduates of Centres.
Graduates are to note that they will show evidence of clearance and student identity card before collection of the certificate.
I am to add here that Study Centre Directors are to provide security and logistics support to the Teams.
VENUE OF DISTRIBUTION AND STUDY CENTRES
1. Lagos Study Centre – 14/16, Ahmadu Bello Way. Victoria Island.
LAGOS STUDY SC
MCCARTHY SC
NNSC APAPA SC
ABEOKUTA SC
2. Ibadan Study Centre –  Former Party Secretariat, Faith Clinic Road. ljokodo Junction. Sango-Eleyele, Ibadan, Oyo State.
IBADAN SC
ADO-EKITI SC
AKURE SC
AWA-JEBU CSC
OSHOGBO SC
IWO SC
OTAN-AIYEGBAJU CSC
ILORIN SC
NASSC ILORIN SC
OFFA CSC
3. Uyo Study Centre – Udo-Udoma Avenue. Opposite 100 Unit Housing Estate, Beside Headquarters 2 Brigade. Nigerian Army, Uyo, Akwa Ibom State.
CALABAR
UYO SC
IKOM SC
PORT HARCOURT SC
YENAGOA SC
4. Enugu Study Centre – 87/89 Nike-Lake Road, Enugu, Enugu State.
ENUGU SC
AWKA SC
ABAKALIKI SC
OWERRI SC
AWGU CSC
OPI CSC
UMUDIKE SC
5. Kano Study Centre – Independence Road. Sauna-Dakata, Kano State. 
KANO SC
GUSAU SC
KEBBI SC
SOKOTO SC
DUTSE SC
KADUNA SC
NAF SPECIAL SC,
KATSINA SC
KAGOR CSC
6. Abuja Model Study Centre –  Dutse-Alhaji. Kubwa Express Way, Abuja.
ABUJA MODEL SC
MINNA SC
LOKOJA SC
NSCDC SAUKA,
NP SSC KUBWA,
NIS SSC, Gwagwalada
WUSE SC
NURTW SSC
VIITE SPECIAL SC
IYARA CSC
OGORI CSC
IDAH CSC
MAKURDI SC
OTUKPO SC
LAFIA SC
UGBOKOLO SC
7. Benin Study Centre – Ekenwa Road, Old SDP Secretariat, Benin City. Edo State.
BENIN SC
ASABA SC
EMEVOR CSC
OWHRODE CSC
FUGAR CSC
UROMI CSC
8. Bauchi Study Centre – Former NRC Building. Federal Low-Cost Housing Estate, Bauchi, Bauchi State.
BAUCHI SC
GOMBE SC
BOGORO CSC
JOS SC
MAIDUGURI SC
DAMATURU
AZARE CSC
9. Yola Study Centre – Army Barracks Road, Yola, Adamawa State.
YOLA SC
GULAK CSC
JALINGO SC
WUKARI CSC
Share This Post

: If you think this post can be helpful to somebody else, please share it using the buttons below!
Follow

Us

More Posts From ›› www.nou.edu.ng | National Open University of Nigeria : NOUN