NUC Grants University of Abuja (UNIABUJA) Full Accreditation Status for 14 Courses
NUC Grants University of Abuja (UNIABUJA) Full Accreditation Status for 14 Courses
The National Universities Commission, NUC, has granted full accreditation status to 14 courses of the University of Abuja.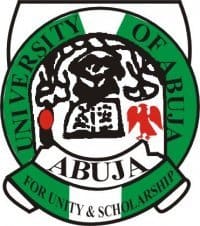 The result of the October/November 2021 accreditation of some academic programmes of the University by the National Universities Commission (NUC) is out.
We report that 14 courses in the University including MBBS, accounting and veterinary medicine, got full accreditation. Six courses had interim accreditation, but Banking and Finance were denied full accreditation.
Those with full accreditation are:
Arabic studies
History
Theatre Arts
Educational administration and planning
Education history
Education physics
Library and Information science
Primary education studies
Social studies
Accounting
Business administration
MBBS
Sociology
Veterinary Medicine
Those with Interim accreditation are:
Christian Religious Studies
English Language
Islamic Religious Studies
Linguistics
Philosophy
Computer Science
The maturity date for this status is 2026.
Share This Post: If you think this post can be helpful to somebody else, please share it using the buttons below!
More Posts From ›› www.uniabuja.edu.ng | University of Abuja : UNIABUJA