Chibok Girls: NUT Orders Closure of Schools Today to Protest Abducted Girls
---
---
Chibok Girls: NUT Orders Closure of Schools Today to Protest Abducted Girls: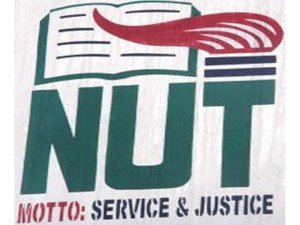 Nigeria Union of Teachers (NUT) has directed its members not to come to school on Thursday to protest the abduction of over 200 girls of Government Secondary School, Chibok, Borno.
The NUT National President, Mr Micheal Olukoya, gave the directive at a news conference in Abuja on Wednesday .
Olukoya said the union had resolved to hold "Bring Back our Girls'' rallies on that day simultaneously across the 36 States and Federal Capital Territory (FCT).
"All schools nationwide shall be closed as the day will be our day of protest against the abduction of female students in Chibok and the heartless murder of 173 teachers.
"We remain resolute in our resolve to continue the campaign even as we mourn the death of our colleagues.
"We will continue with the protest until our girls are brought back safe and alive and the perpetrators of the heinous crime are brought to book,'' he said.
Olukoya said that out of the 173 teachers killed by the Boko Haram Sect, 170 were from Borno and three from Yobe.
He urged the government to show concern to the plight of the deceased teachers by compensating their families to sooth their misery.
He called on the Federal Government to be alive to its social responsibility to the people by protecting their lives and property and more committed to their welfare.
"The NUT joins the world to call on the insurgents and their collaborators to "Bring Back Our Girls Safe and Alive.''
"This is an assault on humanity; an attack on our professional industry, the school system and we will be quick to tell the insurgents that the school system remains the proud industry of teachers.
"The innocent school boys and girls are the raw materials we process for the human resource development of the nation.
"It is also important to take insurance cover for both students and teachers in the vulnerable political environment of the country, ''he said.
The NUT president said that education should be publicly declared as fundamental human rights and abridgement should be criminalised.
He said that teachers were now living under constant fears of attack and their social condition had further plummeted.
He stressed the need to secure the school system and guarantee conducive environment for learning in the country.
He commended the United States of America, Britain, France, State of Israel and African leaders for their commitment and pledge to bring back the girls. (NAN)