Federal Polytechnic Offa (OFFAPOLY) disclaimer on fake academic calendar circulating on social media.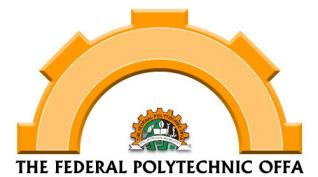 The attention of the Federal Polytechnic Offa (OFFAPOLY) has been drawn to a purported 'draft academic calendar' peddled on social media.
The Management wishes to inform all staff, students and the general public that the said draft academic calendar does not emanate from the Polytechnic and should be ignored.
Academic Board is the only statutory body that has the prerogative to approve the academic calendar, and it has not met in recent times due to the ongoing industrial action by ASUP.
I wish to reiterate that the academic calendar which has gone viral on social media is fake and should be disregarded in its entirety.
Thank you.
Signed
Olayinka Iroye
Director Information, Public Relations and Protocols.