Paul University: Vacancies for Registrar, Librarian, Bursar
Are you seasoned in the nuances of university administration and looking for a prestigious role? Paul University in Awka has announced positions for Registrar, Librarian, and Bursar, offering a chance to influence the academic future of one of Nigeria's esteemed institutions.
---
---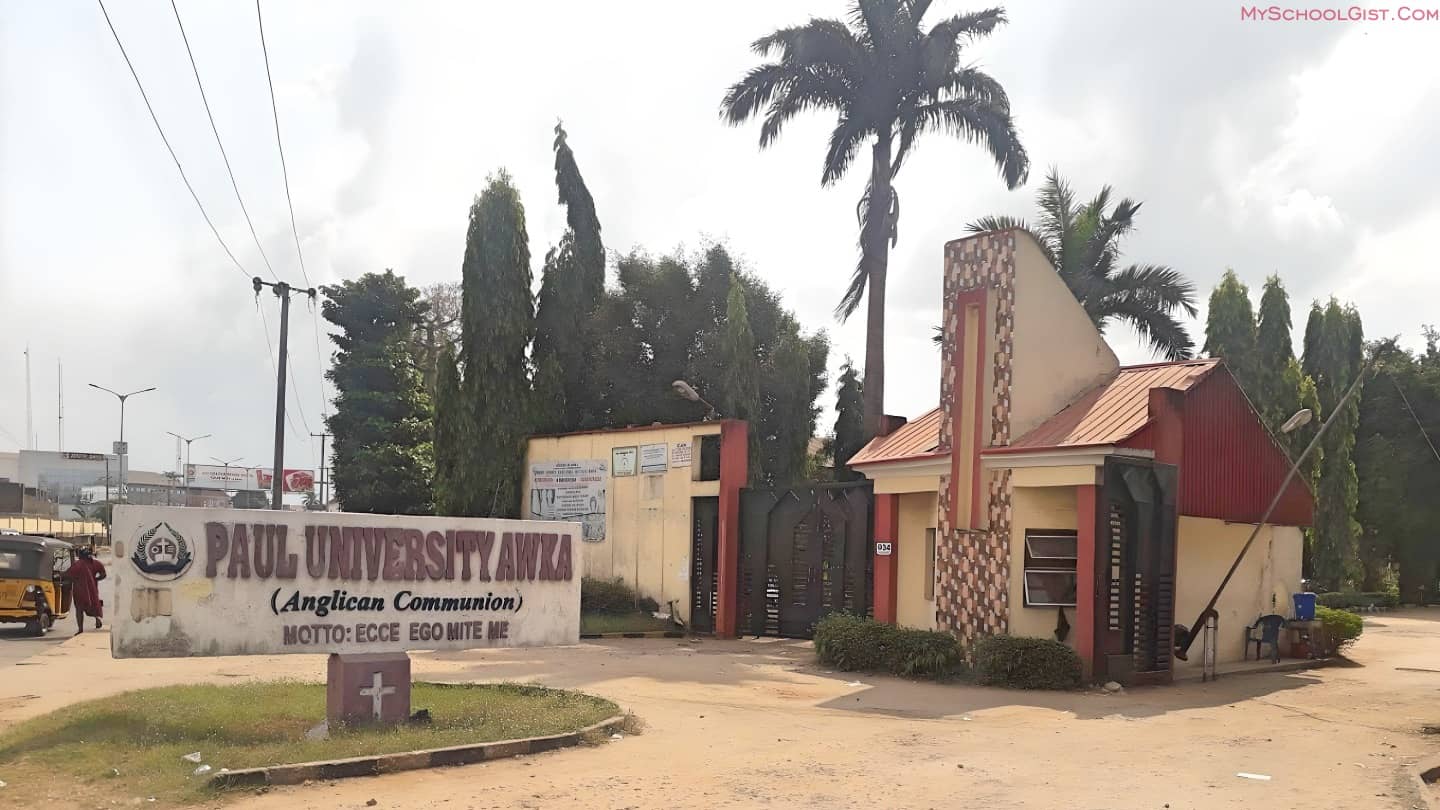 In complete conformity with Paul University's (Miscellaneous Provisions) Decree 1993, No. 11, as amended over time, the esteemed Governing Council of Paul University, Awka, hereby invites applications from candidates who are adequately qualified. These individuals must possess noteworthy experience in the domain of University administration for the prominent positions of Registrar, Librarian, and Bursar.
| | |
| --- | --- |
| 🏛️ University | Paul University, Awka |
| 📜 Positions | Registrar, Librarian, and Bursar |
| 🖥️ ICT Skills | A must for all candidates |
| 📅 Age Limit | Not above 65 years by end of 2023 |
| 📩 How to Apply | Email application and CV; specify position in subject |
| 📆 Deadline | Applications due by 30th October 2023 |
| 📚 Qualifications | Vary by role: Honours Degree for Registrar, Doctorate for Librarian, Accounting Degree for Bursar |
| ⌛ Tenure | 5-year term, with benefits |
Essential Qualifications for All Candidates: ICT Skills and Age Limitation
Basic Requirements
a) Applicants must demonstrate a robust understanding of Information and Communication Technology (ICT).
b) The age of the applicants must not exceed 65 by the conclusion of the year 2023. However, exceptions may be granted to those specifically invited to apply by the Board of Trustees or the Council.
Specifics of the Principal Officer Positions at Paul University, Awka
A. Registrar Position (Ref: PUA/REGR/2023)
I. Job Profile and Responsibilities
The Registrar serves as the Chief Administrative Officer of the University and assumes accountability for the university's day-to-day administrative operations, reporting directly to the Vice-Chancellor.
II. Additional Roles and Document Custodianship
The Registrar also functions as the Secretary to various governing bodies within the University, including the Council, Senate, Congregation, and Convocation, as well as their corresponding committees. Importantly, the Registrar is the official custodian of all of the University's legal documents.
III. Qualifications for the Registrar Position
Candidates must hold a commendable Honours Degree and exhibit a distinguished track record in University administration, with experience at a rank not less than that of a Deputy Registrar.
B. Librarian Position (Ref: PUA/LIBR/2023)
I. Job Profile and Responsibilities
The University Librarian reports directly to the Vice-Chancellor and is accountable for the daily management of the University's library services across all campuses, facilities, and departments, as well as affiliated institutes.
II. Qualifications for the Librarian Position
Prospective candidates must possess a Doctorate degree in Library Science or Library and Information Science, conferred by a recognised university. Additionally, a minimum of ten years of post-qualification experience in a University or a similar educational institution is required.
III. Additional Membership Credentials
Holding Chartered Membership of the Nigerian Library Association will be considered a significant advantage.
C. Bursar Position (Ref: PUA/BURS/2023)
I. Job Profile and Responsibilities
The Bursar serves as the University's Chief Financial Officer and is accountable for the University's financial administration on a day-to-day basis, under the aegis of the Vice-Chancellor.
II. Qualifications for the Bursar Position
Candidates must:
a) Hold a degree in Accounting, coupled with a minimum of ten years of experience in a tertiary educational institution.
b) Maintain active membership in a professionally recognised accounting body such as ICAN or ANAN.
c) Hold a position at the rank of a Chief Accountant or Deputy Bursar in a tertiary institution.
Application Procedure: How to Express Interest
Application Submission
Candidates should direct their applications, indicating the desired post as the subject (Registrar, Librarian, or Bursar), to vacancy@pauluniversity.edu.ng. An attached PDF copy of the Curriculum Vitae is mandatory. Shortlisted applicants will be notified and will subsequently be invited for an oral interview.
Deadline and Additional Information
All applications must be received by the 30th of October, 2023. For further details, interested candidates are directed to the Paul University website.
Terms of Service and Tenure for Selected Candidates
Tenure Duration and Service Conditions
The tenure for each of the positions—Registrar, Librarian, and Bursar—will last for a term of five years. The conditions of service align with the prevailing laws of Paul University. Moreover, the successful candidate shall be entitled to any other benefits tied to the post of a Principal Officer of the University, as sanctioned by the Governing Council.
For those aspiring to contribute to the world of academia through these prestigious roles, Paul University offers a unique opportunity to bring about positive changes in higher education governance and administration.