Photos and Videos of OAU NUGA 2014
The 2014 Nigerian University Games Association (NUGA) hosted by the Obafemi Awolowo University (OAU) started on the 11th of February were Over 7000 athletes from 60 universities, took part in different sport activities ended yesterday 22nd February.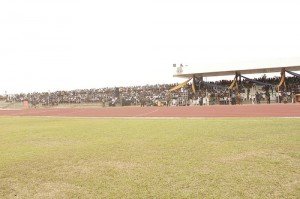 Did you miss NUGA? If yes, you can watch videos of the events that took place and the photos.
To watch OAU 2014 NUGA Videos, http://web-2.oauife.edu.ng/video.
To browse through OAU 2014 NUGA Pictures, click here.
Overall Rank
1ST POSITION UNIPORT
2ND POSITION UNILAG
3RD POSITION OAU
If you think this post can be helpful to somebody else, please share it on Whatsapp, Twitter, Facebook. There are buttons below for this (easy to use too)!