Primary, Secondary Schools to Reopen September 22
---
---
Federal Government orders both private and public primary and secondary schools to resume on September 22, 2014.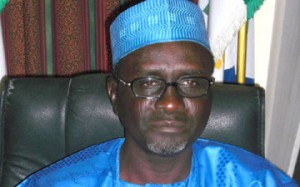 The Federal Government has directed all primary and secondary schools, both public and private to reopen on Monday, September 22, 2014.
The Minister of Education, Malam Ibrahim Shekarau, on Friday at the end of an emergency meeting with state Commissioners of Education and health officials in Abuja stated that preliminary measures put in place to curb spread of the Ebola Virus Disease is still intact.
Shekarau said, "We have now agreed that Primary and Secondary both pubic and private will reopen and begin formal classes on Monday, 22 September 2014. While this is in place we have decided to continue the preventive measure.
"All primary and secondary schools, both public and private should be provided with a minimum of two blood pressure measuring equipment by the Ministries of Education. The state ministries should determine the number of such equipment required and forward same to the Federal Ministry of Education.
"The Federal Ministry of Education will liaise with the Federal Ministry of Health to ensure that appropriate equipment is procured. Those states that have not complied with this agreement should please do so.
"State governments are called upon to support their state Ministries of Education with all necessary funds to ensure effective implementation of these preventive measures. Regular washing of the hands is part of the preventive measures. There must be steady supply of water in schools. All states should ensure that this is put in place as the schools reopen."
Shekarau urged all state Ministries of Education to establish a working and monitoring team for effective supervision of school activities before and after opening of schools.
According to him, each state Ministry of Education should appoint a designated Desk Officer who should also receive appropriate training and who must report on daily basis to the Commissioner on situation in the schools.
"The names of such Desk Officers, their phone numbers and e-mail addresses should be communicated to the headquarters of the Federal Ministry of Education," he added.