Shooting of UNIOSUN Students: Police Officers Arrested
---
Last Updated on
---
Some officers of the Nigerian police on Saturday, 21st January, 2017, accused some students of the Osun State University of being Internet fraudsters and subsequently shot at them while they were enjoying a game of football. While some of the students escaped the assault unscathed, two students were not lucky as they were hit by bullets. This is not the first time men of the Nigeria Police Force would engage in such a horrendous activity. It was revealed by the students that before the policemen shot at them, they requested bribe, which they refused to give them. Their refusal to part with some amount of money infuriated the policemen who then chose to attack the students.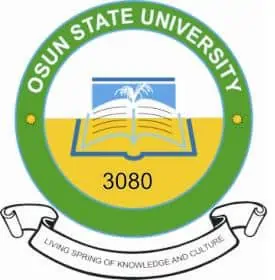 The management of the institution led by the Vice Chancellor, Prof. Labode Popoola, immediately swift into action in respect of the act of the police brutality against some students of the institution. Prof. Popoola, immediately briefed the Governor and Visitor to the Institution, Ogbeni Rauf Aregbesola and the Deputy Governor, Mrs. Grace Titi Laoye-Tomori about the ugly incident. He added that he was with the Osun State Commissioner of Police, Mr. Fimihan Adeoye, who confirmed that the police officers involved had been arrested and detained with the assurance that that the matter will be investigated appropriately.
The Vice Chancellor stated that the injured students received appropriate medical attention and has recuperated. Prof. Popoola also stated that the Deputy Governor, Mrs. Titi-Laoye Tomori also visited the students while receiving treatment at the LAUTECH Teaching Hospital, Osogbo.
The management of the institution observed that students were incensed due to the ill treatments received from the Nigerian Police in the recent times. It was also noted that the members of the immediate student Community were so embittered with the way and manner that the policemen had been operating within the environment, particularly towards the students of the University. Before this particular incident, the students' representatives had reported to the authorities the issue of policemen unlawfully invading their hostels, arresting them, collecting their belongings and harassing them. This shows how policemen mistreat the students without being challenged or questioned.
The management of Osun State University appealed to Osun State Commissioner of Police to always ensure adequate monitoring of the way the Nigeria Police officers operate within the environment, particularly towards the students of the University.
TAGGED: www.uniosun.edu.ng | Osun State University : UNIOSUN