List Of Courses Offered by Tech-U (Technical University, Ibadan)
Tech-U Courses – List of undergraduate courses/programmes offered at the Technical University, Ibadan (Tech-U).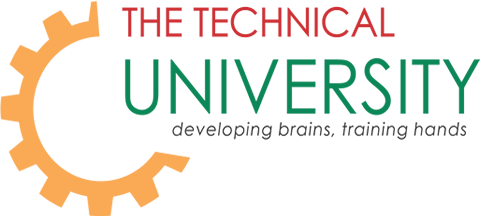 The Technical University, Ibadan (Tech-U) is a state government-owned and operated Nigerian university.
Technical University, Ibadan has been officially accredited and/or recognized by the National Universities Commission (NUC), Nigeria.
Do you want to find out the list of courses you can study at the Technical University, Ibadan (Tech-U)? Below is the list of high-quality courses on offer at the Technical University, Ibadan.
Recommended Links:
Tech-U Courses & Programmes
The University is a STEM (Science, Technology, Engineering and Mathematics)-a focused institution with a range of NUC approved academic programmes as listed below:
AGRICULTURAL ENGINEERING
ARCHITECTURE
BIOCHEMISTRY
BIOMEDICAL ENGINEERING
BIOTECHNOLOGY
BUILDING TECHNOLOGY
CHEMICAL ENGINEERING:
CIVIL ENGINEERING
COMPUTER ENGINEERING
COMPUTER SCIENCE
CYBER SECURITY SCIENCE
ELECTRICAL/ELECTRONICS ENGINEERING
ESTATE MANAGEMENT
FOOD SCIENCE AND TECHNOLOGY
FORENSIC SCIENCE:
INDUSTRIAL AND PRODUCTION ENGINEERING
INDUSTRIAL CHEMISTRY
MATHEMATICS
MECHANICAL ENGINEERING
MECHATRONICS ENGINEERING
MICROBIOLOGY
PETROLEUM ENGINEERING
PHYSICS WITH ELECTRONICS
QUANTITY SURVEYING
SCIENCE LABORATORY TECHNOLOGY
SOFTWARE ENGINEERING
STATISTICS
SURVEYING AND GEO-INFORMATICS
URBAN AND REGIONAL PLANNING
Also Check:
Use the Drop Down Below to View Courses offered by other accreditted Nigerian Universities
Share This Post

: If you think this post can be helpful to somebody else, please share it using the buttons below!
Follow

Us

More Posts From ›› www.tech-u.edu.ng | Technical University Ibadan : Tech-U