Umaru Musa Yar'adua University (UMYU) Stay-at-Home Directive to Staff
Umaru Musa Yar'adua University (UMYU) Stay-at-Home Directive to Staff
Umaru Musa Yar'adua University (UMYU) has approved stay-home-directive for all staff members on CONTISS 11 and below.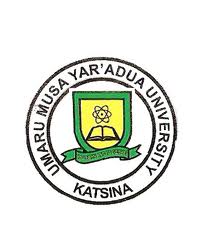 In line with the directives of the Head of the Civil Service of the Federation vide circular HCSF/3065/Vol.3/47 dated 22nd December 2020, the Vice-Chancellor has approved that all staff on CONTISS 11 and below should work from home for a period of five (5) weeks.
The directives take immediate effect. Meanwhile, in reporting to their offices for duty, officers on CONTISS 12 and Above are to adhere to other preventive measures including the maintenance of physical distancing, regular hand washing and/or sanitizing of hands, wearing of face masks and reducing the number of visitors.
However, staff on essential services Health Services Department, Security Division Maintenance Department (Electrical and water Units, Gardeners and Casual workers are exempted from this directive Also, staff whose Services might be Needed could be requested to report for work from time to time.
while at home, staff are advised to maintain social distancing, avoid large gatherings, maintain personal hygiene and copy with pieces of advice given by health authorities
Thank you